3 Easy Ways to Pivot Your Social Presence in 2018
March 16, 2018
Have you updated your marketing plan for 2018 yet? Each year staying ahead in the world of social marketing gets more exciting and a bit trickier.
Are you asking yourself, "What can I do with the little time I have?" or "How can I gain even more engagement in 2018?"
Here's a starting point for navigating the changes in social marketing.
1. Video! No matter what type of video you're considering for 2018, it will be your strongest ally in earning more reach and engagement. Consider these video opportunities:
a. Video Slideshows
b. Live streaming video
c. Longer-form video (check out Facebook Watch)
d. Short and fun video
e. 360 video
f. Virtual Reality
2. Social Ads! Have you noticed your organic reach dropping as fast as the thermometer in winter? You're not alone. Getting savvier with the following will help you reach the people you want:
a. Target Audiences
b. Custom Audiences
3. Original Content is King! Jump into the "producer" chair and create even more original content in long and short form. Podcasting is seeing a revival as commuters look for content to consume during long car commutes on packed highways. Blogging is NOT dead! It's alive and well with all generations. Building multiple audiences across platforms and genre will amplify your message and expand your reach.
March into the rest of 2018 with a marketing plan that's as solid as your destination and as fluid as your audience. Staying nimble and attuned to trends (and your audience needs) will ring in success for you in the chaotic world of social marketing.
Where are you placing your bets this year?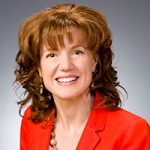 Catherine Heeg, International speaker and trainer, focuses on social media marketing strategies for the tourism and hospitality industry. Join the conversation and connect with her at www.cmsspeaking.com and socially.