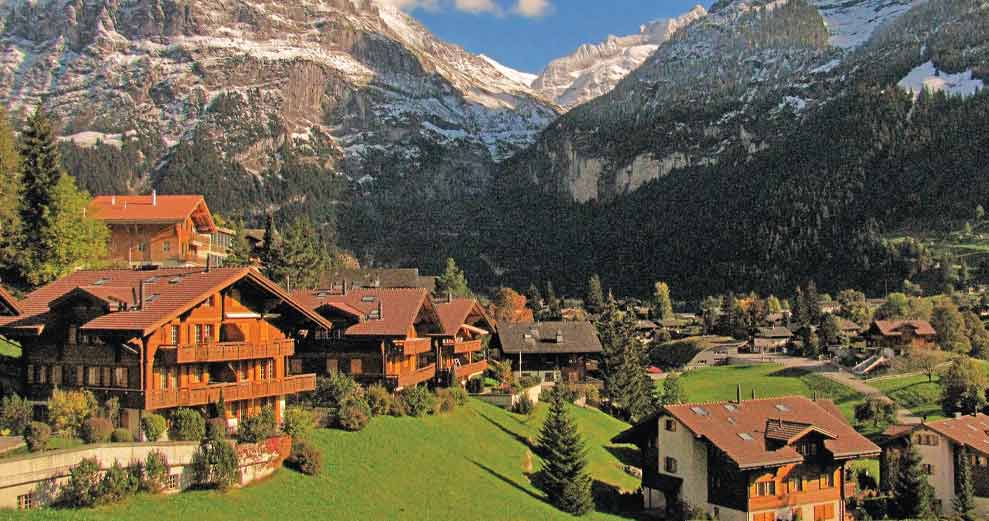 A Hub of Cultural Diversity: Switzerland
September 24, 2019
Switzerland, a landlocked nation nestled between Germany, Italy, France, Austria, and Lichtenstein, is a hub of cultural diversity, influenced by neighbors on all sides while remaining uniquely Swiss.
Chocolate and cheese may come to mind as most prolific offerings, yet Switzerland is also known for exceptional timepieces and noteworthy inventions such as the Swiss Army Knife, Velcro®, and the Helvetica font—and being at the forefront of technology, energy, and sustainability efforts.
The country, decidedly neutral regarding military affairs and continuing to eschew the North Atlantic Treaty Organization (NATO) and the European Union (EU, hosts many UN bodies, including the United Nations Human Rights Council and World Health Organization, and, yearly, the World Economic Forum in Davos. It's home as well to CERN, the European Organization for Nuclear Research.
The dramatic terrain, from sweeping mountains to rolling plateaus to infamous lakes, provides a wealth of outdoor recreation and sightseeing, adding to the many reasons to take your student group to this quaint, complex country.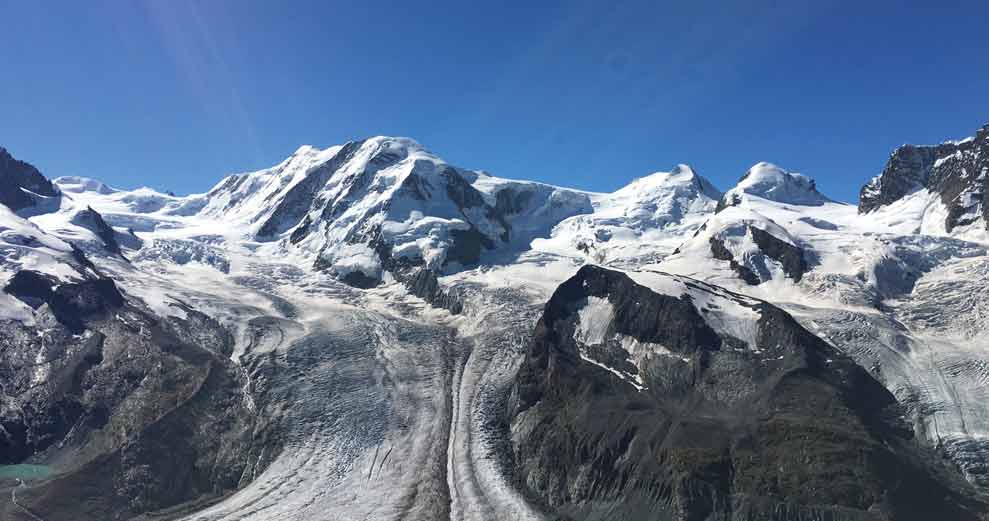 Music and Performance
Through Grueninger Music Tours (GMT), choral groups and marching bands could take their show on the road, performing at one of Switzerland's landmark venues. The family-owned business with roots in the region and more than 60 years in the travel and tourism industry is an expert in Western European culture and the student group travel experience.
GMT's Alpine Music Tour, with stops in the Alps, Zurich, Lucerne, and Lake Constance, gives students a taste of the country's signature alphorn music, Ländler music, and yodeling while providing plenty of exposure to the stunning landscapes and warm, welcoming communities.
"In addition to its educational and performance opportunities, Switzerland is also one of the most beautiful countries in the world," said Michael Grueninger, GMT President and Ambassador. "The hills, the mountains, the lakes, the villages, the people—even the wildlife is beautiful."
Leadership and STEM Curriculum
EF Educational Tours offers a multitude of student tours with Switzerland as a stop or the main focus. For 2020, a July leadership conference in Davos compels teachers and students from around the world to gather for a three-day summit filled with inspiring speakers and expert-led workshops. Different itineraries built around the conference include Lucerne, Bern, Geneva, and Interlaken, as well as cities in bordering Germany, Italy, and France.
Skye McIvor, PR Manager for EF Tours, offers her recommendations. "I think the most interesting sites are from our 'Sustainable Living in Germany and Switzerland' STEM tour. Through many immersive activities, students get to learn firsthand about green initiatives and environmental preservation."
STEM tour highlights are an environmental scientist-led hike through the UNESCO World Heritage Site Entlebuch Biosphere; exploration of a nuclear bunker in Lucerne; a cable car ride to the top of the Swiss Alps, with a walk through a glacial cave; and visits to Chapel Bridge, Mount Pilatus, and Lake Lucerne.
Language Studies
German is the predominant language in Switzerland, though French is spoken in the west and Italian in the south. All three are considered official languages along with lesser-known Romansh, similar to what was once spoken in ancient Rome. While the latter may not be part of most high school programs, the former likely are—giving a variety of language students a chance to practice their skills.
If your group isn't versed in any of the local vernacular, not to worry! Most Swiss are multilingual and English is spoken widely throughout most tourist areas.
Outdoor Adventure
No student trip would be complete without a little recreation and Switzerland is a hotspot for most any interest. In summer, climb one of its signature peaks, hike across meadows and through forests, bicycle the many trails, and whitewater raft or canoe its lakes and waterways. In winter, ski and snowboard snowcapped mountains, toboggan across pistes and runs, and snowshoe through fir-lined paths.
Switzerland boasts a number of parks where students could encounter wildlife and learn about conservation of natural habitats. Swiss National Park in Canton Graubünden is among the more popular, offering possible peeks at ibexes and Edelweiss, plus breathtaking views at every turn.
More Essentials
From Zürich to Geneva and the many cantons in between are art, science, and cultural museums to pique students' interest. Visit the International Red Cross and Red Crescent Museum for the exhibit The Humanitarian Adventure, discover the Universe of Particles and the Large Hadron Collider at CERN's interactive Microcosm exhibit, catch a glimpse of Swiss rural life at Ballenberg's Open-Air museum, or learn about the nation's history from its beginning to present at the collection of museums comprising the Swiss National Museum.
While chocolate and cheese aren't Switzerland's only raisons d'être: A stop at an Emmental dairy farm to learn how Swiss cheese is made and a tour of a chocolate maker such as Lindt & Sprüngli Chocolate Factory in Kilchberg or Maison Cailler Chocolate Factory in Broc could add extra flavor to your tour.
Other must-see sites include the Matterhorn and the charming resort town of Zermatt at the mountain's base; Lake Lucerne, viewed from a cable car ride to the top of Mount Rigi or Mount Pilatus; and Switzerland's medieval capital, Bern, and its Old Town—a UNESCO World Heritage Site.
Additional Resources
Explorica Educational Travel coordinates tours of Switzerland and nearby countries, including a Swiss Highlights tour. Temple and Temple Tours, a student travel specialist based in Toronto, plans to add a Switzerland/Italy/Greece tour to their roster—coming soon!
Written by Allison Kay Bannister, Contributing Writer for Teach & Travel.
This article originally appeared in Teach & Travel.
Photo courtesy of Colette.