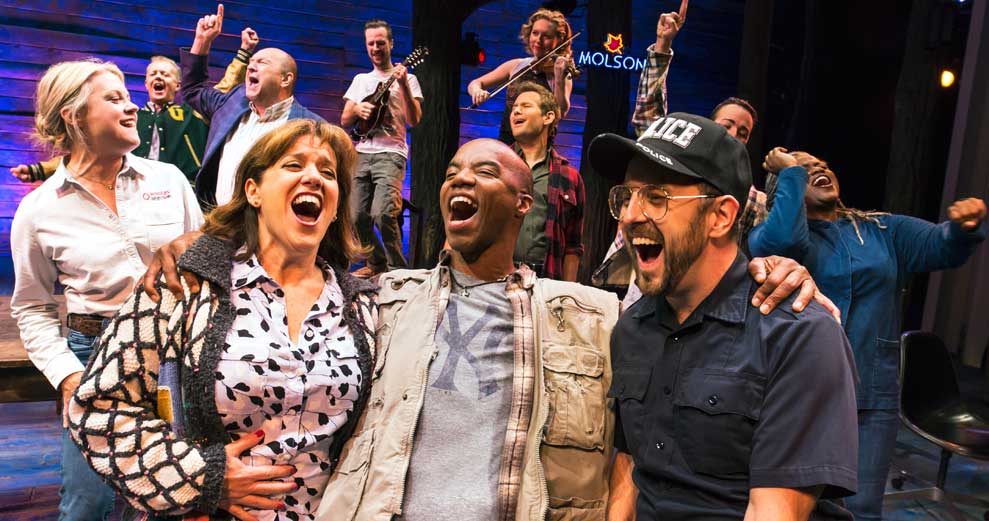 Broadway Classroom with Come From Away
July 24, 2019
Friday, August 9, 2019 from 4:30pm – 5:30pm | BJCC East Meeting Room
Experience Broadway like never before with a special SYTA Education Session on Friday, August 9th and see for yourself why BROADWAY CLASSROOM is "a must" for all of your groups.
COME FROM AWAY is the remarkable true story of 7,000 stranded passengers and the small town in Newfoundland that welcomed them. Cultures clashed and nerves ran high, but uneasiness turned into trust, music soared into the night, and gratitude grew into enduring friendships. On 9/11, the world stopped. On 9/12, their stories moved us all.
Taught by a cast member from Broadway's COME FROM AWAY, you'll learn choreography inspired by this remarkable true story and discover the rhythm of Newfoundland, Canada. 'Try to ignore your doubts and fears' and join us for this exciting session where everyone will start as a stranger and end as an Honorary Newfoundlander!
Space is limited and the workshop is filling up fast, so be sure to RSVP today!