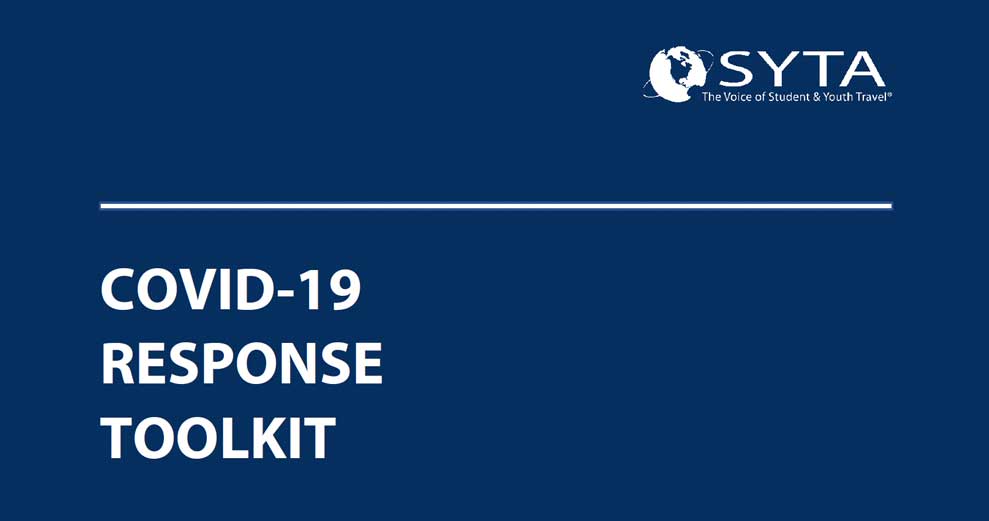 COVID-19 Response Toolkit
July 10, 2020
SYTA has engaged one of the top crisis management firms to help us navigate this turbulent time. Together with our task force, we have developed this COVID-19 Response Toolkit for our members to use as you continue to respond to students, parents, teachers, administrators, vendors and media.
It is critical that we speak with a unified voice throughout the duration of this crisis and during the recovery period. We have identified key themes and messages that can be used to inform your customers.
In addition is a section of FAQs that could help guide your responses as it pertains to health and safety, cancellations and postponements, rescheduling travel and more.
Watch this webinar recording of SYTA's Carylann Assante and Max Marcucci, Director at LEVICK, as they walk through the toolkit and how you can start using it immediately.