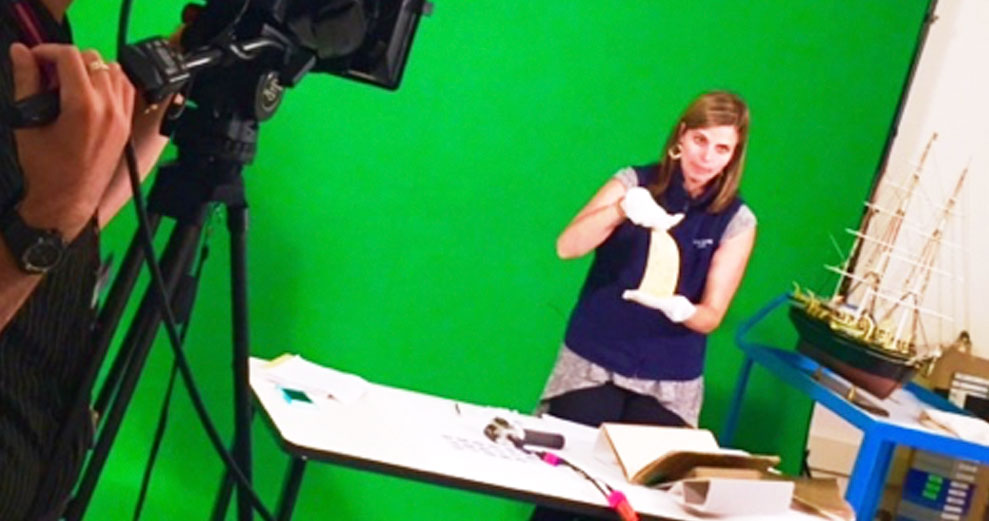 Engaging Students with Virtual Programming
August 25, 2020
Mystic Seaport Museum in Mystic, Connecticut, has been providing virtual programs for students over the past eight years—yet it took the onset of the pandemic to serve as a catalyst to expand and transform our virtual programs.
The foundation we laid during the past decade with technology and methodology enabled us to pivot quickly, as soon as schools shut down. During the spring of 2020, we completed over 100 virtual programs for more than 5,000 students and adults.
Our virtual programs are delivered live, using Zoom and other video conferencing software, and always include an educator and a moderator to facilitate the discussion over the chat. Utilizing a combination of behind-the-scenes pre-recorded footage and videos, up-close and personal artifact analysis, and live footage from the vessels and exhibits on the Museum grounds, our virtual programs bring Mystic Seaport Museum alive and keep students engaged. Many of our programs also include an experiential activity, where students make something at home.
The Museum has embarked upon a campuswide project to significantly improve the Wi-Fi connection across the grounds, enabling an even more engaging and seamless experience. While nothing beats students actually being able to come to the Museum, of course, our virtual programs are the next best thing and actually allow students to experience never-before-seen footage that we've not been able to incorporate into our in-person programming in the past.
We have been refining and developing new virtual and on-site programs for schools and other groups for this upcoming academic year.
Learn more about available virtual program offerings, including program series for homeschool families and scout groups, afterschool programs, and school programs. In-person programming could also be viewed at K-12 Programs.
Courtesy of the Mystic Seaport Museum.