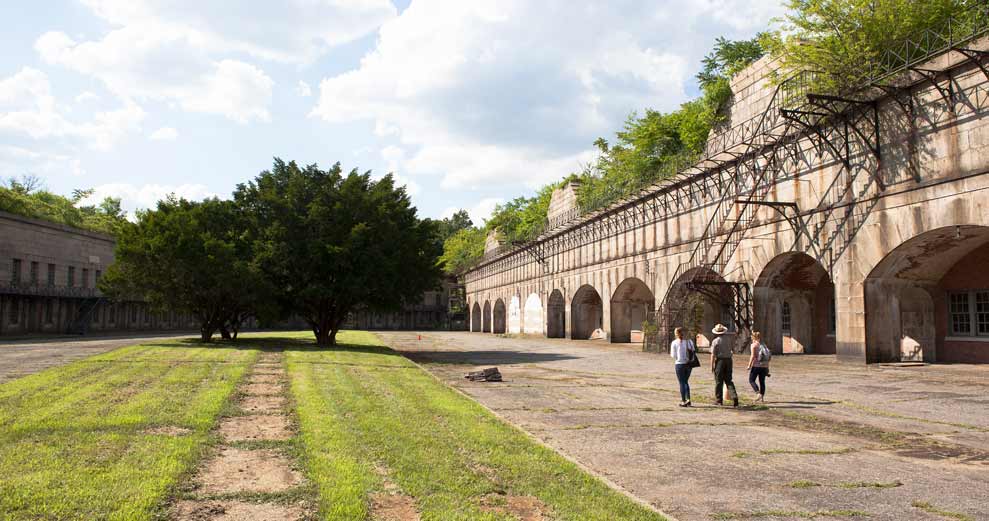 Environmental Education Opportunities in Staten Island
February 20, 2019
Though New York City has most everything to do that you can think of, the "unexpected borough" has plenty to offer students looking to be immersed in nature and learn something along the way.
Check out some of the awesome opportunities that await you in Staten Island!
A free ferry ride across the harbor from Manhattan, Staten Island is the perfect place for students to dive into some truly enhanced environmental education.
Part of Staten Island's great outdoors, Greenbelt Nature Center consists of more than 2,800 acres of public and private land in central Staten Island. Students can experience various species of plants and wildlife along the Greenbelt trails, with acres of open space, forests, ponds, and breathtaking views. The Greenbelt offers a plethora of nature-themed public programs, enrichment classes, group hikes and more. Programs are offered at Greenbelt Nature and High Rock Park:
Bird Watching | Grades 1 – 8
Birding is now one of the most popular hobbies in America. Students can try out identification techniques and learn field markers, bird characteristics, and behaviors, with hands-on practice using a field guide and binoculars.
First Forest Experience | PreK – 5; Special needs
This introductory program familiarizes students with the outdoors. They'll discover the sights, sounds, scents and textures of the Greenbelt's forests through guided sensory exploration.
Forest Ecosystems | Grades 3 – 12
Students can explore the living and nonliving factors that comprise the Greenbelt ecosystem. Interrelationships within this ecological community are examined in real time and up close on a guided hike.
Insects and Spiders | Grades K – 5
Learn the characteristics of insects and spiders and get to know the other invertebrates that play an important role in the forest ecosystem. Students explore these animals, using hand lenses to observe and compare.
The Lenape | Grades 1 – 6
Students can explore the history, lifestyle, and ingenuity of the early inhabitants of Staten Island. Activities, games, and outdoor exploration introduce the customs, diet, and pastimes of Eastern Woodland Native Americans.
Nature Through a Lens | Grades 1 – 5
Using magnifying glasses, bug boxes, and binoculars, students can catch a closer look at insects, leaves, and other forest finds.
Nature in Your Neighborhood | Grades 1 – 8, afterschool groups
Nature isn't just in the forest: It's in your neighborhood! Environmental educators will take students hiking and guide discovery of the plants and wildlife living in their community, schoolyard or neighborhood park.
Plants and Trees | Grades 1 – 6
Plants and trees make their own food and provide food and shelter for others. Depending on grade level, students may learn about plant anatomy, seed dispersal, pollination, photosynthesis, and plants' benefit for people and wildlife.
Reptiles and Amphibians | Grades Pre-K – 5
Reptiles and amphibians have similarities and differences. With this program, students can explore what makes each unique and dispel common misconceptions about these important animals.
Urban Wildlife | Grades 1 – 12
What is a coyote doing in the Bronx? Why are deer thriving on Staten Island? While we often think of wildlife as existing only outside of cities, this program introduces students to animals that can survive or even thrive in urban settings.
Which program are you and your student group going to tackle first?
While there, be sure to check out the Staten Island Museum, the National Lighthouse Museum and Fort Wadsworth.
Learn more at Visit Staten Island.
Written by Sarah Suydam, Staff Writer for Teach & Travel.
Photo courtesy of NYC GO.