How to Earn Social Traction from Trends
July 28, 2021
Do you know what your social fans are thinking? Are student groups ready to travel again? Do they have confidence in our industry?
Understanding the pulse of your peeps may seem like a job for the crystal ball.
But wait, there are a number of tools hiding in plain sight to help you understand sentiment and popular trends so you'll know what to post socially. We don't want to mess up and appear tone deaf and risk losing clients.
Understanding the sentiment and perception of your fans will help you:
Identify trends
Pull together a staffing plan
Discover influencers
Learn more about your partners
Recognize marketing opportunities
Assist with potential crisis
Prioritize your engagement – respond quickly to concerns
Earn Traction from Trends
We all know trends change constantly. Shifts in travel trends and consumer confidence are now easier to spot using the social analytics available right in our social channels.
Twitter trends are easy to find in your own account under "Explore < Trending". Drill down and learn what your fans are talking about now so you can create content that is relevant with a travel slant. For example, if virtual potluck dinners are a trending topic, how about hosting a destination-themed virtual dinner? While not everyone wants to travel just yet, creating mouth-watering experiences is a great way to tap into wanderlust.
Pinterest Analytics showcase the interests of your audience with surprising clarity. When you dial in to 'Travel Interests' you'll find which regions (North America, Europe, Asia, Middle East, etc) are earning the most mind share. Getting more granular, you can tease out specific boards, pins and pinners that are tops with your followers. This opens up a playground of creativity for you. For example, if you find that a particular destinations' popularity far exceeds other destinations, this could be a way to begin pitching your next student group.
Facebook Page Insights covers a daunting array of data. To understand sentiment the easiest way is to tap into Posts and then All Posts Published. Study your most popular posts to understand trends that relate to sentiment, destination or topic. Then dive a bit deeper into Engagement to tap into 'Reactions, Comments & Shares' to get a better sense of which types of content your readers are embracing. With this knowledge you'll be able to produce more content that will cultivate similar engagement.
Pixel data also provides a wealth of knowledge and an insider look at audience sentiment. Level-up your analysis by understanding the details.
Looking for trends is easier when you add "Pages to Watch" and then study what these accounts do that works.
Instagram Insights are available on a Business account from your mobile device, providing details on your content by a variety of metrics. The Bio-Link may provide the most details on popular links so that you can understand sentiment. Many 3rd party tools provide a deeper understanding of your engagement so that you can geek-out and produce content that works for your unique audience.
TikTok Analytics is available to Pro Account users, with the most extensive insights available for video views including audience demographics. Optimize your posts by understanding when your followers are on-line and posting relevant content at those times. Hashtag # research is easy in the Analytics section. This will focus your content for greater reach. Curious about TikTok? Here's a primer.
Capitalize on the analytics, metrics and insights you can pull from your own social and websites so that you can pivot as needed during recovery. Leverage this knowledge to pull together new tours that attract student groups looking to feed their wanderlust and education.
Only by understanding the pulse of your unique audience can you find the sweet spot for your business success.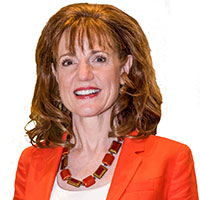 Catherine Heeg, International speaker & trainer, takes the mystery and mayhem out of social marketing. She focuses on social media marketing strategies for the tourism and hospitality industry. Connect with her at www.cmsspeaking.com and socially.