Active Board of Director Candidate: Jon Locke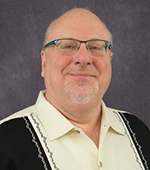 Jon Locke
CEO and Owner, Director's Choice
As a former music educator and parent of too many children of my own, a fundamental principle of my entire life has been serving kids as they grow into adults. I strive to be ethical, honest, and direct in every part of my life.
Serving the SYTA organization as a member of the board of directors, I would try to help our segment of the industry receive the positive support it requires in today's education.
Briefly describe your experience in the student travel industry, including any volunteer or leadership positions which you have held.
As a founding partner of Director's Choice in 1996, I have been working with performing bands, choirs, and orchestras across the country for over 20 years. Ultimately, I am the primary person in my company who communicates with school campus and district level administrators when needed. Since the first SYTA conference I attended in 2002, I have volunteered at many conferences and served on several committees.
Why do you want to serve on the SYTA Board of Directors and how will SYTA benefit if you are elected to the Board of Directors?
My primary interest in serving on the SYTA Board of Directors is to develop and improve existing opportunities to elevate the status of SYTA Operators with school district officials. I believe the efforts and great ideas of our organization are many times overlooked by uninformed school administrators at both the campus and central office levels. In addition, I would like to assist in the redeployment of the SYTA Accreditation Program.
In referring to SYTA's Strategic Plan, what aspects of the plan are you most engaged in and how do you feel you can help SYTA achieve these strategic objectives?
In my opinion, the SYTA Strategic Plan already contains many great directions for the organization. However, I would really like to see an increase in effectiveness (if Possible) regarding the 'Strategic Communications Plan' to encourage active school administrators to recognize the value of using a SYTA member. In addition, I am interested in a redeployment of the SYTA Accreditation Program and better promotion of tour operators who are recognized for this achievement.
What do you see as the challenges facing the student travel industry? What can SYTA do to meet those challenges?
With the increase of options individuals and groups have for communication, I believe our organization must constantly be reinventing how we reach group leaders and communities. SYTA's continued use of focus groups within our industry to identify possible communication streams is crucial to understanding potential ways to reach our clients.
Please comment on the significance of the SYTA Youth Foundation and its role in furthering SYTA as the Voice of Student & Youth Travel?
To me personally, the significance of the SYTA Youth Foundation is putting a face on what we do on a daily basis. I really love the stories shared by these young men and women on how the foundation played such a critical role in their growth through travel.
However, the more substantial impact of the SYTA Youth Foundation is how the young men and women use their travel experiences to be ambassadors of travel to others. The life changing experiences one child benefits from is the genesis for countless others in communities in need of inspiration.