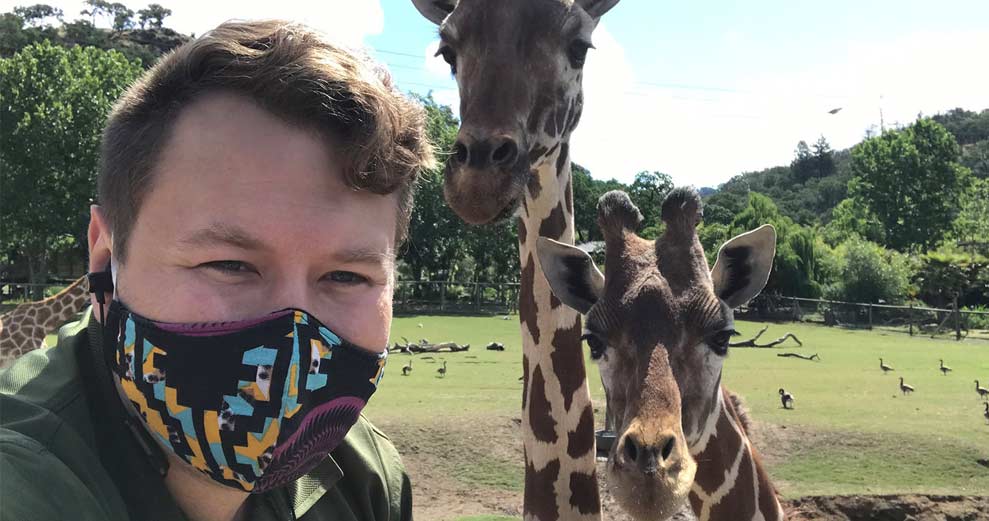 Safari West Re-Opening For Wildlife Tours
February 9, 2021
In Safari West's words: Are we reopening? You bet giraffe we are.
In Santa Rosa, California lies Safari West, a massive wildlife reserve focused on education and conservation, featuring nearly 1,000 animals from around the world.
Lately, the reserve has been using services like a Virtual Safari and Zoomfari to reach students far away. You can still use those services if unable to travel, journeying across hundreds of acres of wildlife with a guide bringing you along. Students can ask questions, discuss and watch as they learn about all these amazing animals.
Or, head to Safari West in person starting Feb. 27 for the full experience. For school groups, it's a 90-minute educational excursion led by a guide. You'll encounter giraffes, primates, cheetahs, and birds from around the world, splitting time between the walkable lower grounds and the mixed-species open habitats. Roughly half the experience takes place on foot, while the other half occurs aboard the Safari West trek bus.
According to Safari West, "This experience provides a conservation-focused exploration of wildlife biology, ecology, and conservation sure to spark an interest in students of all ages. The curriculum undergoes constant refinement to ensure it adheres to California State Science Content Standards." So no matter where you're from, you know you're getting high-quality, thoughtful education here.
Book your trip or virtual safari now, starting here.