Subscribe to Teach & Travel
At Teach & Travel, our goal is to provide you with everything you need to successfully initiate, organize and execute amazing student travel experiences.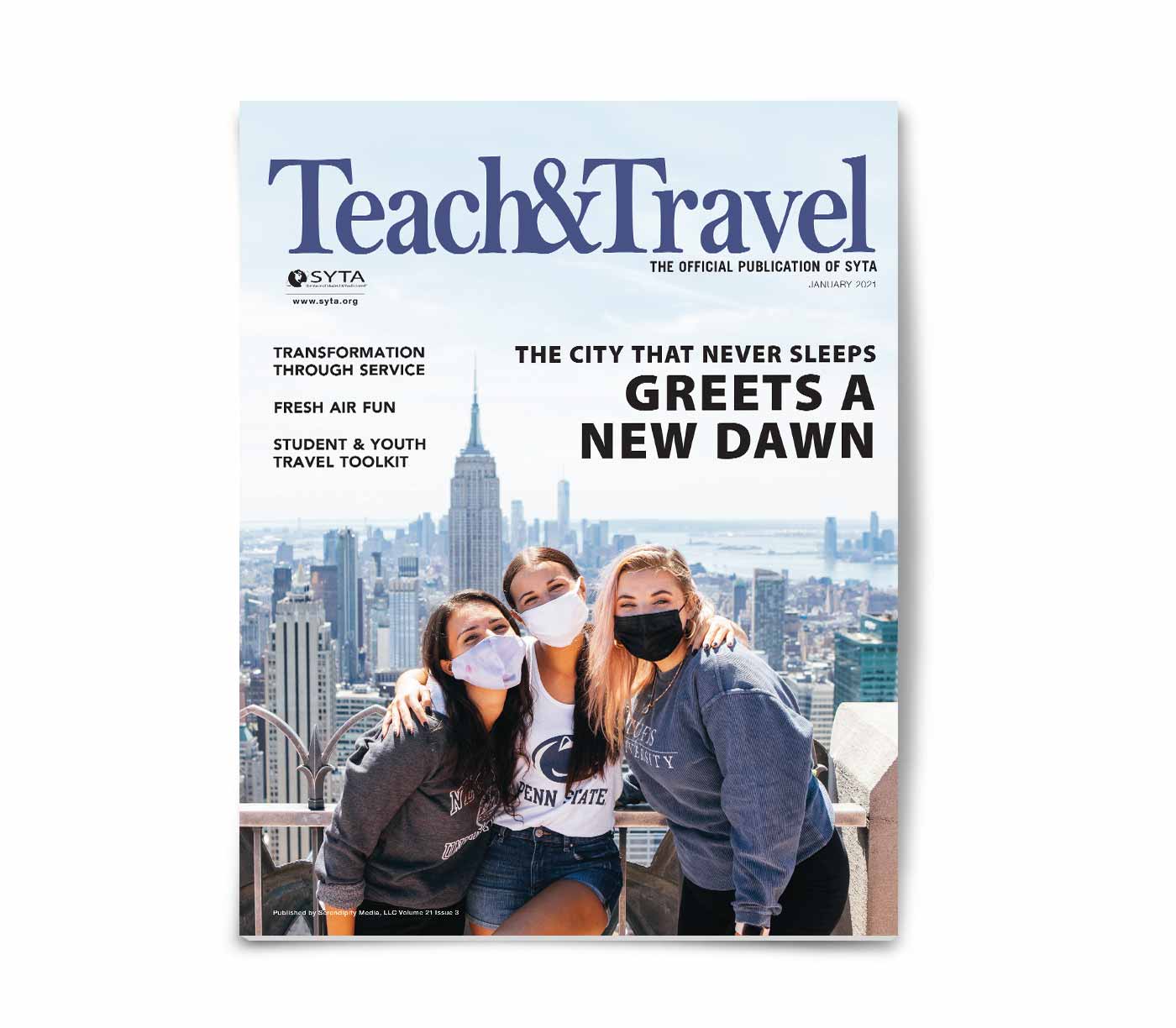 You Get All This!
Best destination ideas for student travel.
Fundraising ideas and scholarship opportunities for student travel.
Trip planning resources, safety tips and tools.
Much more!
We look forward to you utilizing the resources you find in the magazine and weekly eNews to connect your students
with the experience of travel. Don't forget to follow us on all of your favorite social media outlets: