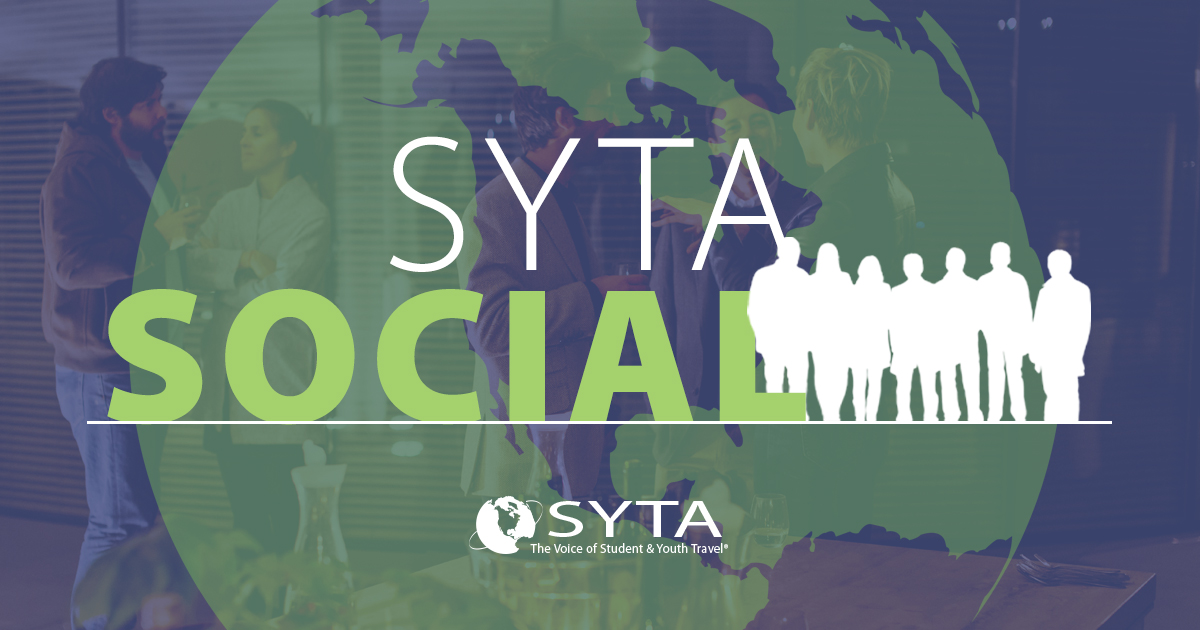 SYTA Statement on Student Travel and Safety in Washington, D.C. and Beyond
November 20, 2015
MCLEAN, VA, November 20, 2015 – The Student & Youth Travel Association's (SYTA's) first priority is the safety of the students, their chaperones, and trip providers traveling in the Washington, D.C. region and beyond. SYTA understands that a few school boards have asked questions about how to keep their students and chaperones as safe as possible while traveling.
As the leading professional trade association for student and youth travel, SYTA is currently working with the Convention and Tourism Offices, U.S. Travel and local government agencies to share information with educators and tour professionals regarding any situations that might impact a trip to any destination. To date, SYTA has not learned of credible threats that would preclude upcoming student trips to domestic destinations and the most common international destinations.
Over the past 20 years, SYTA with its members, established crises management programs, safety initiatives and effective practices in the unlikely event of the need to respond to situations that may impact the safety of their travelers.
Today is no different than yesterday. Creating a culture of safety is critical to every student tour and it demands an on-going, carefully-thought-through, intelligent system of examining every predictable, expected, and unexpected scenario that could compromise the safety of a student and adult on a trip. To keep SYTA tour operator members informed, the Safety Committee was established under the following charter:
SYTA is dedicated to the continuous enhancement of student educational travel safety. We share best practices in an effort to enhance the overall safety standards of all members. SYTA is committed to providing members access to the latest safety technology advancement, practical training, and continued involvement in legislation aimed at improving student travel safety. Our unwavering commitment to safety will solidify our position as the leader in safe student educational travel.
The Safety Committee with NSBA, the National School Board Association, developed and published resources for International Student Travel and recently produced the Safety Resource Guide for Tour Operators. Both are dedicated to providing tour operators and their customers with knowledge and resources for safe professional student travel.
Meanwhile, SYTA encourages educators to work with their tour operators to review itineraries and plans for managing students on the road. Reviewing crises management plans and itineraries are a regular part of pre-trip planning.
SYTA, its tour operators, and its suppliers are dedicated to providing travel experiences for student and youth that enhance their social and educational growth, create global citizens, and expand cultural understanding.
SYTA is available as a resource for school officials and teachers at 703-610-1263 or [email protected].
SYTA will continue to provide educators and travel professionals with any new information as it becomes available.