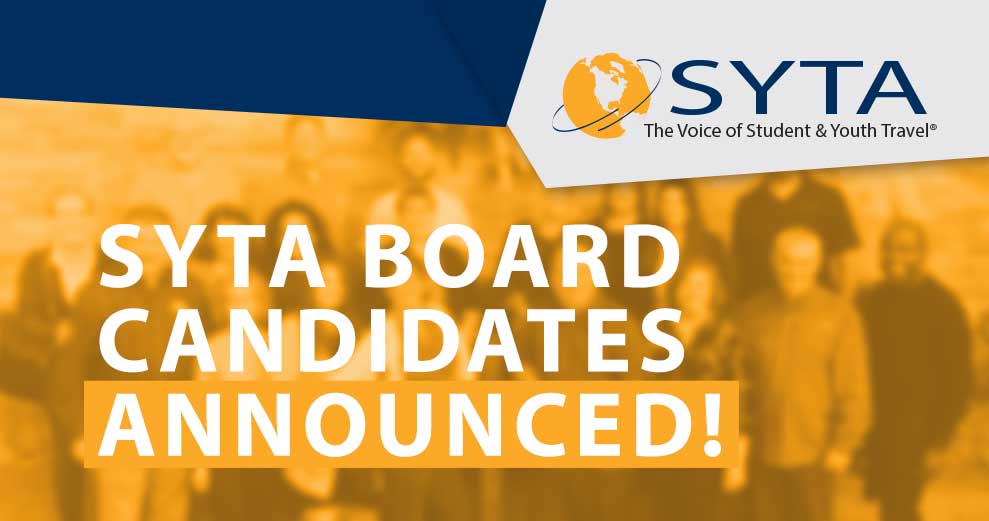 SYTA Welcomes the 2019/2020 SYTA Board of Directors Slate of Candidates
June 10, 2019
The Nominating Committee presents the following nominees for the 2019-2020 SYTA Vice President and SYTA Board of Directors. Voting opens Monday, July 29th and closes Saturday, August 10th, at 7 pm Central Time. Come see the candidates at 8:00 AM on Saturday, August 10th at the 2019 SYTA Annual Conference. Vice President candidates will present speeches and you may learn more about all the candidates below.
Votes will be conducted electronically through Survey Monkey. A link to vote will be sent to the primary contact of each Active and each Associate Member organization. Members can only vote for candidates within their respective categories. All member companies in good standing are eligible to vote, whether or not they are attending the 2019 SYTA Annual Conference. If you do not know whom the primary contact is or believe it may have changed, please contact Becky Armely at [email protected] or 703-610-9028.
There will be no nominations taken from the floor, however to add additional nominations to the ballot, members can submit a nomination with 20 signatures up to 15 days prior (July 12, 2019) to the ballot being presented to the membership.
Click here to read the 2019 SYTA Election Procedures
---
Vice President Candidates (1 open position)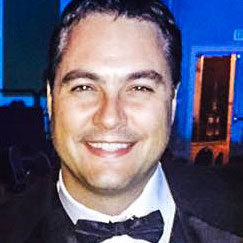 Steve Maehl
Vice President
Global Travel Alliance
Windermere, FL
In my 18 years in the student travel industry, I have had the opportunity to build bridges and change lives for countless students through student travel across our country and the world. I believe my experience in all arenas of student travel, and my extensive international student travel experience, will be an asset in leading SYTA as Vice President. I hope to offer as many resources as possible for other student tour companies and suppliers to increase their businesses, advance their professional networks, and to help address some of the challenges our industry faces today. It has been an honor to serve on the Board of Directors and, if chosen, am excited to help meet SYTA's strategic objectives in this next role.
Active Candidates (2 open positions)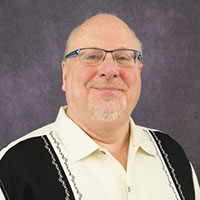 Jon Locke
CFO & Owner
Director's Choice
Lubbock, TX
As a member of the board for the last couple of years, I have tried to relate everything we discuss in how it can best serve the students, communities, tour operators, suppliers, and the SYTA organization. My focus will continue to be on pragmatic tools and solutions to be utilized by individual companies in our industry. I am most excited to continue supporting the elevation of standards and definitions of what a healthy company looks like and the measurable steps it takes to be recognized as such. Using integrity as a basic principle, I look forward to serving the membership as we identify needs and create solutions for our future.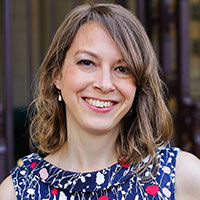 Adele Youngs
Director
Live Travel and Tours
Epsom, Surrey, UK
I have worked within student travel all my career. I am British, and began whilst still a student myself leading US high school tours in Europe. I came to see how important travel, particularly international travel, is to young people and have dedicated my career to it ever since. I co-founded my company in 2008, and we joined SYTA immediately. I have served twice on the Board of Directors in an at-large position, and have been active in SYTA's International Committee for 11 years, including three years as Chair. I have conducted education sessions/webinars for SYTA members on international travel and safety as well as assisting on various SYTA resources, and I also serve on the European Tourism Association's Advisory Council. I would be honored to serve a full term on the Board and, if elected, I look forward to supporting members in their business growth and professional education.
Associate Candidates (1 open position)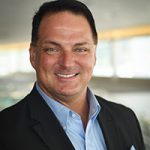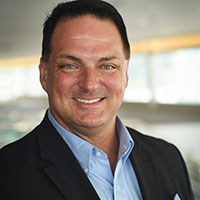 Gregory Dotson
Senior Trade Sales Manager – Schools and Groups, Merlin Entertainments
Orlando, FL
I have been active in SYTA for nearly 10 years and have been volunteering my time and talents since learning what this great organization is all about.  I have served on the Finance committee, chaired the New Member committee, and most recently served as Chair of the Conference Committee in Baltimore, Maryland.   We welcomed the second highest number of delegates to Baltimore and produced one of the best conferences to date.  We were also able to double the amount of volunteers and schedule nightly events that highlighted Baltimore and provided our delegates with a memorable visit.  I bring experience as both a Tour Operator, having worked as a Student Travel Planner for Kaleidoscope Adventures, and as an Attraction, representing Merlin Entertainments across North America.  I have a passion for giving back and I am anxious to share this passion in a leadership capacity on the SYTA Board of Directors.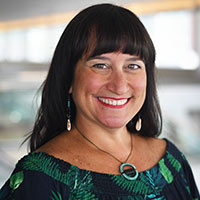 Tara Hippensteel
National Sales Director, Tour & Travel North America
Hard Rock Cafe International
Davie, FL
Thank you for the opportunity to represent our Travel Associate (supplier) community within the Student Youth Travel Association.  I am the Director of Tour & Travel for Hard Rock Cafe within the United States and have been actively involved with SYTA for over 10 years. Currently, I sit as Member-at-Large on the SYTA Board of Directors. I am seeking to transition and formally serve the open Associate position for the upcoming Board of Directors slate.
My volunteerism lives within the industry, participating in as many give-back programs available, including organization of Hard Rock Cafe events benefitting the industry (Dance Your Meal Off; Tourism Cares and ABA Afterglow). I will never forget participating in the first "Youth Day Out", 2001, in Chicago. We invited several underserved schools in the city to enjoy a full day of tourism, hosted by Chicago tourism attractions, including John Hancock Observatory and Spirit Cruises. From that day, I was inspired and forever changed.
In addition to Member-at-Large on the current SYTA Board of Directors, I volunteer on the SYTA Membership Development committee. I also serve on the Board of Governors with the ABA Foundation, where I chair the Afterglow Committee. Externally, I am active in fundraising for my Alumni Association (Go Green!) and was a founding member of "Spartyball in the WindyCity." This particular fundraiser, now in its 14th year, has raised over $1M for merit-based scholarships for Chicago area students.
I would be honored to serve as Associate member on the Board of Directors. I am passionate about traveling youth and their overall travel experiences, including education and safety. I desire to use my voice and knowledge to better serve the greater good of student travel.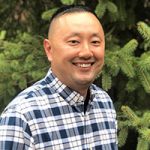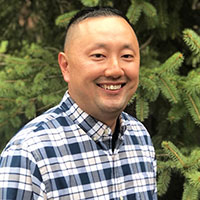 Anthony Hilden
Director of Sales
AFC Travel
Burnsville, MN
We recognize SYTA as the leader in the student travel industry. AFC Travel has been providing airfare for student tour operators and schools for nearly 25 years. We believe that when students see the world, they can change the world. I've worked at AFC Travel for over 10 years, most of those have been partnering with organizations sending students around the world. I'm a strong believer that travel changes people, especially our youth, it opens their worldview to new cultures and experiences – allowing them to impact the world around them. SYTA brings together those who are passionate about student travel and who play a key role in helping students achieve their education goals through travel. Along with SYTA, AFC Travel is at the forefront of student travel. I believe I can support the board by providing insight to the ever-changing complex airfare industry.
Edward Cardenas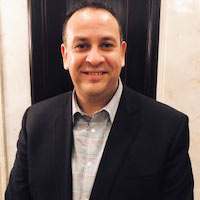 Area Sales Manager
Marriott International
Long Island City, NY
Thank you so much for your nomination to run for the 2019-2020 Associate Board of Directors position in the upcoming election for SYTA.  Having been in the hospitality business for over 20 years it is great honor and opportunity to be able give back to this extraordinary industry that we serve day in and day out. When I first started my career back in the late 90's I was lucky to have a great Director of Sales who mentor me and guided me through the ups and down and the words that really hit home was to be  consistent  and passionate in what you do, day in and day out and you should prevail.  I have followed these cornerstone words throughout my career and without a doubt it has work wonders for me. We as true professional have an obligation to pay it forward and to give back what we have learned to the community; that is what makes this industry so special, knowing that you wake every morning and that you are truly making a difference. I am truly looking forward in the new challenges, opportunities that will come along with this position, and I promised that I will commit myself to do it with love and passion that I have used throughout my entire career.
---
If you have any questions regarding the nomination process, please contact Becky Armely by e-mail at [email protected] or by phone at 703-610-9028.