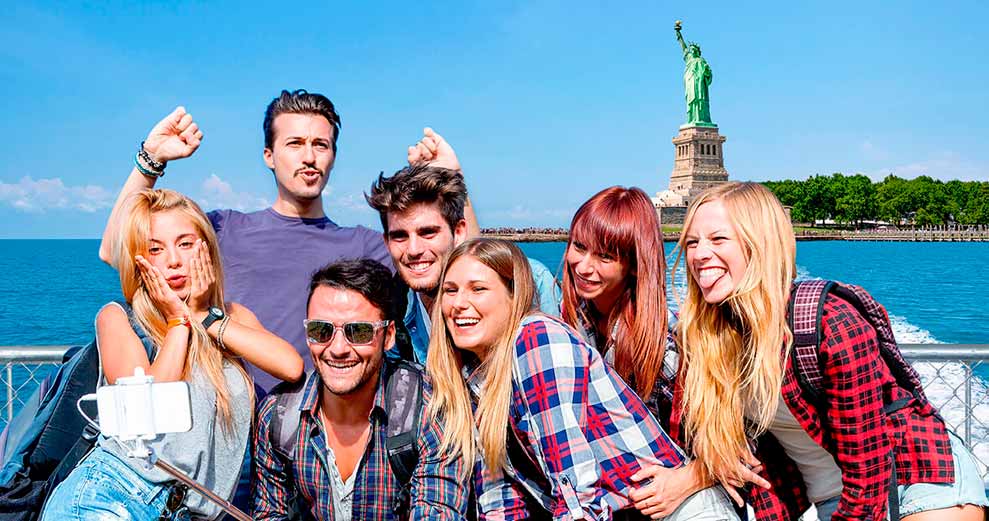 The Best Water Views of New York City
November 14, 2018
New York is a big city with so much to see and do.
So it makes perfect sense that one of the very ways to get a different perspective of the city is from the water! Students can see the amazing New York City skyline while cruising on a boat—combining learning with some serious fun.
Once boarding, students will marvel at France's gift to the U.S. in 1886—Lady Liberty—up close; admire the new World Trade Center Tower rising at 1,776 feet; see the majestic Brooklyn Bridge—which took 14 years to construct; take in Ellis Island, where millions of immigrants landed in search of a better life; and more.
New York is composed of islands that are connected by bridges, so exploring by ship is a great way to go. There are a rumored 2,000 bridges throughout the city! Everyone wants to take a selfie with the Statue of Liberty and students will surely have a great opportunity to. The ship gets nice and close and stays there long enough for everyone to snap those photos they'll cherish for years to come.
Liberty Cruise's knowledgeable live guides make the history of New York come to life for students of any age. Student groups enjoy priority boarding and Liberty's experienced staff ensures that student groups will have an entertaining, informative and safe time on board that they will never forget.
Cruises operate daily with numerous departures from the World Financial Terminal at Battery Pack City, which is conveniently located near other downtown attractions. Any visit to New York is incomplete without a harbor cruise, where students can see the most iconic sights and learn about how the port of New York enabled the city to grow into the fantastic metropolis it is today.
Both fun and educational, the Liberty Cruise should not be missed. For more information and discounts, check out Liberty Cruise or email [email protected].
Content and photo courtesy of TopView Sightseeing NYC.