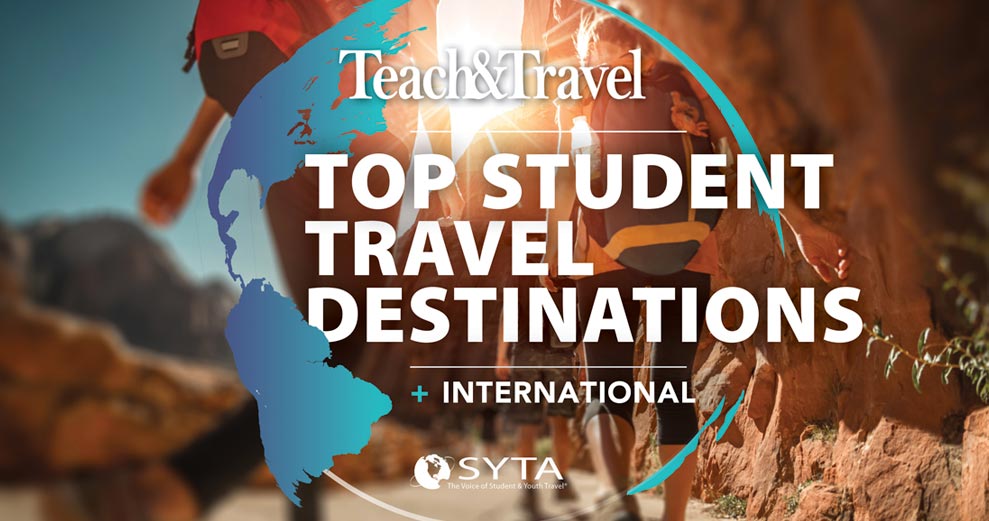 Top 10 Student Destinations 2020: International
May 13, 2020
When you and your students are once again ready to see the world, consider these 10 destinations, selected by SYTA member tour operators as the top International travel destinations favored by students and teachers.
Ireland
United Kingdom
France
Spain
Germany
Italy
Greece
Costa Rica
China
Australia
Learn more about each of these destinations in the May 2020 issue of Teach & Travel.
Courtesy of Teach & Travel.