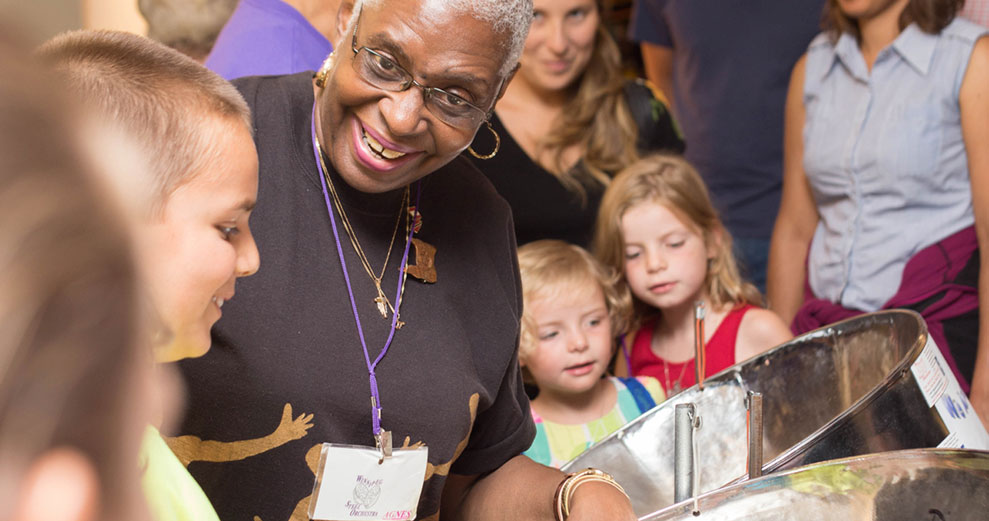 Winnipeg: Bring the World to Your Group
November 8, 2017
Q&A with Deb Zoerb, Executive Director of Folklorama, the world's largest and longest-running multicultural festival of its kind in Winnipeg, Manitoba, Canada.
1. What is Folklorama all about?
What started as a one-time celebration of Manitoba's centennial in 1970 has since grown into an annual celebration of global culture and its various art forms. The festival, which happens during the first two weeks in August and attracts over 400,000 visits each year, can also be enjoyed throughout the year through its three business divisions: Folklorama Talent, Folklorama Teachings and Folklorama Travel. By partnering with its member organizations that represent diverse ethno-cultural communities, Folklorama becomes a forum for communities to preserve, promote and share their intangible heritage.
2. What is Folklorama Teachings, and what programming is available for student youth groups?
Folklorama Teachings is a year-round program that encourages hands-on learning. We design programs to help participants better understand and appreciate cultural differences—and similarities. Our ethno-cultural entertainers take students on a unique cultural adventure they'll never forget.
Programs available include interactive performances, dance workshops, music workshops, cultural displays, storytelling, and mini-Folklorama experiences that can be customized to create one-of-a-kind experiences for student groups. Subjects covered to enhance a classroom curriculum include music, physical education, dance, social studies and English as an Additional Language.
3. I understand you provide receptive services under the Folklorama Travel division. What are the benefits of booking with Folklorama Travel?
As an inbound receptive operator, Folklorama Travel will take care of all the details from booking accommodations to planning your itinerary. With more than 20 attraction partners, Folklorama Travel offers a selection of themed itineraries that include everything from museums and shopping to outdoor theater and adventure days. All itineraries are completely customizable.
For more information on Folklorama and other Winnipeg experiences, contact Sarah Robinson at [email protected] or check out winnipeggroups.com.
By Gillian Chester, Communications and Travel Media Manager for Tourism Winnipeg.
Photo By Darcy Finley