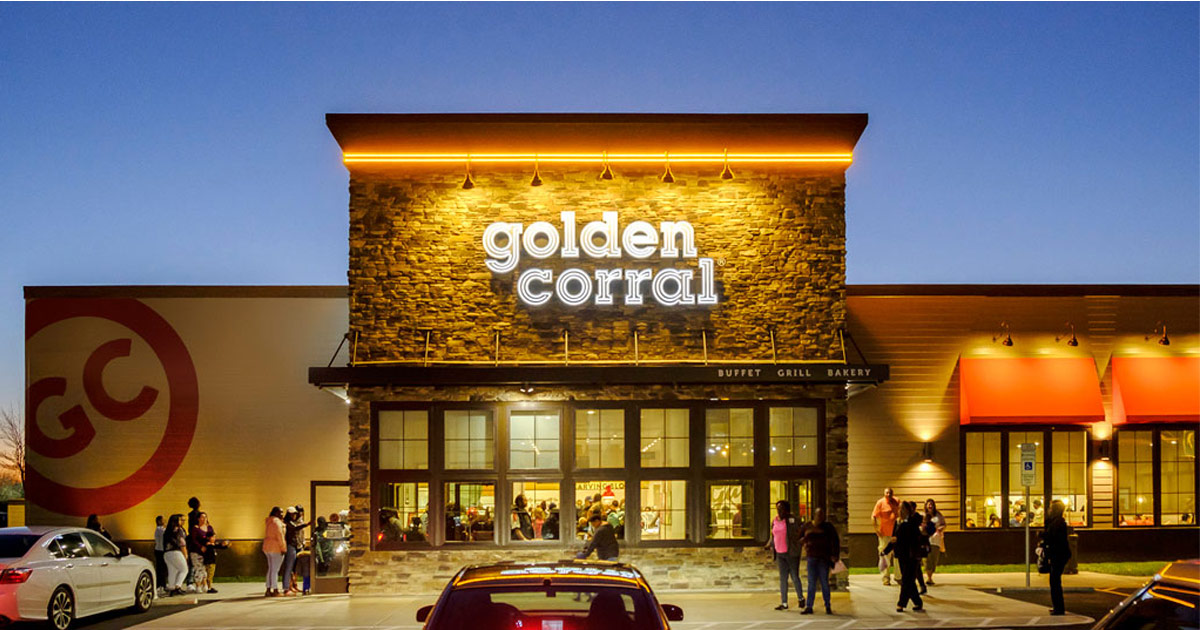 Student Group Reservations at Golden Corral are Now Just a Click Away
Golden Corral has launched an online group sales reservation platform in 50 locations with plans to roll out nation-wide in the coming months. The platform was developed in partnership with Restaurant Reservation Technologies, and is compliant with ADA, PCI DSS, and CCPA, as well as being capable of meeting changing tax exempt requirements. The site allows tour group operators, travel planners, and organization leaders to find available restaurant locations across the country and make future reservations online, 24 hours a day, seven days a week.
"Our tour operators requested an automated system that would allow them to make reservations up to one year in advance that could also accommodate special requests and tax exempt documentation," said Jane Streff, Group Sales Manager. "We built our new group reservation platform to meet the needs of our tour operators and ensure a seamless process with our franchise partners."
Through their own logins on the platform, group operators can create an account and manage reservations for multiple groups, while also having the ability to edit them up to one week before the reservation date. Additionally, the new Golden Corral platform includes an easy payment process where credit card information is securely stored and automatically charged on the morning of the reservation. The system will send confirmation reminders and receipts directly to the planner.
"Our travel planning partners have always known that Golden Corral is uniquely qualified to cater to large groups. We know how to feed a crowd! Now we made it even more convenient for planners to manage their reservations," Streff said.
Featuring over 100 items on the endless buffet, Golden Corral has something for everyone. With comfort foods like fried chicken, mac & cheese, and pizza, an extensive salad bar, plus premium dinner items like sirloin steak and shrimp, along with an array of house-made cakes, pies, and cookies, even the pickiest eater can find something they enjoy! Many locations are open for breakfast as well as lunch and dinner. The extensive variety at Golden Corral allows them to accommodate most diet restrictions and allergies. Special needs requests can be made through the new reservation platform.
Group pricing options are available for elementary and middle school students, plus Golden Corral offers a free buffet to the adult leader and bus driver for each group.
Visit GoldenCorral.com/group-sales to check out the new group reservation platform.