Once business has wrapped, it's time for fun and exploration! We invite you to join us at our evening networking events: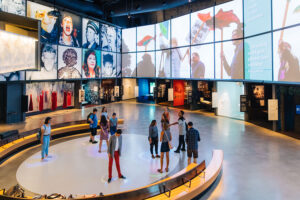 Canadian Museum for Human Rights (Friday)
Sponsored by Tourism Winnipeg
Opened in 2014, the Canadian Museum For Human Rights is a unique exploration of the importance of human rights. Interactive digital technology, video, film and art are designed to educate and inspire.  As the world's first museum dedicated to human rights, the museum focuses around the idea that respect and understanding of human rights can serve as a positive force for change in the world.
The Museum is an innovative structure of curving lines and bold geometry. Many of the surfaces are irregular, with more than three-quarters of the walls sloped at unusual angles.  The Museum has won numerous awards for it's design. 
Human rights and environmental responsibility are interconnected. If we protect the planet's air, land, water and living things, we also support people's rights, such as the right to live in health and safety, to earn a sustainable livelihood, and to maintain culture.  Human rights education is a lifelong process. Through our variously themed programs, including workshops and tours, we strive to give students the tools to help them think critically and with empathy.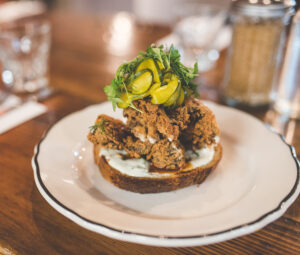 Dine Around (Saturday)
For immediate dine around options, please email Sarah Robinson from Tourism Winnipeg at [email protected] or visit the Winnipeg culinary guide. Additional dining options coming soon!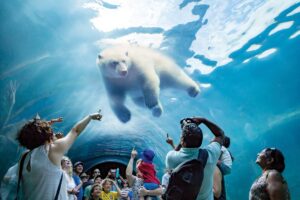 Assiniboine Park & Zoo (Sunday)
Sponsored by Travel Manitoba

Assiniboine Park and Zoo is located minutes from downtown Winnpeg, the Zoo has been a favorite destination for families, tourists, school groups and animal lovers for over a century.
SYTA attendees will enjoy an amazing evening at the Gateway to the Arctic and Tundra Grill. Located in the Zoo's Journey to Churchill exhibit, the award-winning exhibit is home to polar bears, muskoxen, Arctic fox and other northern species. It is the most comprehensive northern species exhibit of its kind in the world. Attendees will experience this incredible opportunity to view polar bears while networking with their colleagues.