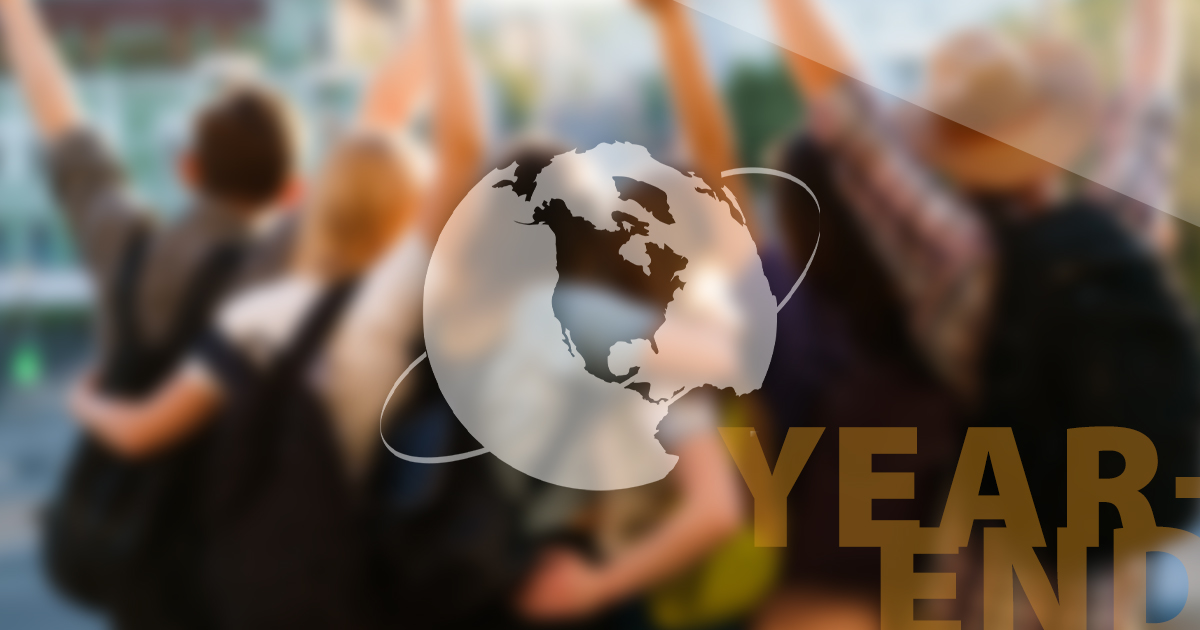 Letter from the President – Year in Review
Dear SYTA Community,
As we begin to see the light again and prepare for our in-person conference in August, it's important that we take a moment and reflect on the last year. SYTA leadership, staff and members continued to accomplish much, and I'd like to share some of these successes.
Please enjoy these hallmarks of 2021:
 SYTA never ceased its ADVOCACY efforts, a keystone of our work in the student travel industry. We have worked with the industry on behalf of members and partnering with allied organizations to support you through coalitions, lobbying government, and creating partnerships worldwide to support student travel.  From national parks in the U.S to Global Travel Week in London, and anywhere in between, SYTA leadership advocated on your behalf and made sure student travel remained at the forefront.
What better time to learn? SYTA not only continued its EDUCATION efforts for members but increased it as well with the launch of a new business series and the Essentials of Student Travel, a foundation for the Certified Student Travel Planner (CSTP) certification. SYTA is pleased to have offered over 20 different education opportunities to over 950 attendees! Through that, 148 completed the Essentials course while eight people earned their CSTP and four companies earned a Certified Student Tour Operator designation. We are very proud of our ongoing and important training.
SYTA continued to hold EVENTS, albeit virtually as was called for. We were thrilled to offer our members several opportunities to connect, learn and engage through the Global Forum on Student Travel, the SYTA Virtual Annual Conference, face-to-face tradeshows, destination forums, World Travel Market and IPW. Through the Virtual SYTA Annual Conference we were able to keep the SYTA spirit alive and foster communication around student travel. We are looking forward to continuing that renewed excitement, face-to-face, and hope to see you in Washington, DC. If you haven't registered, please do so, we'd love to SEE you!
No association exists without its members and while we know there was turmoil in the industry, we are pleased with your commitment to the industry! SYTA was able to adjust dues to reflect member needs and ensure that you still had the opportunity to engage with the association. We are thrilled that SYTA was able to hold its tour operator MEMBERSHIP at a very successful 88% retention rate! Despite circumstances, our members need to be applauded for their tenacity, stability and commitment to SYTA. We continue to see many of our members renewing their membership and eager to meet eachother to do business at the Annual Conference.
Times have been tough but the work of the SYTA Youth Foundation continued. Remarkably, SYF was able to keep its commitment of awarding $100,000 in scholarships and grants, ultimately helping 350 students have the opportunity to learn outside the classroom – or from behind the computer screen! A highlight every year of the Annual Conference is the SYF Luncheon, you don't want to miss your chance to hear the stories firsthand.
Finally, I must take a minute to thank the SYTA leadership. Being in a leadership role of an organization and industry that was challenged over the past couple years has, in and of itself, been a challenge. But our leadership rose to the occasion, pivoted where needed and ultimately, I believe, helped to right the ship. We have taken what we have learned during the pandemic and are innovating how we engage with eachother.  Through the strategic development of leadership taskforces – Advocacy, Governance, Membership & Growth and DEI & Sustainability – we are steering SYTA and the industry toward the future.
We are excited to share these successes, and more, with you when we meet TOGETHER in Washington, DC at the SYTA Annual Conference, August 26-30, 2022.
Adele Youngs
President, Student & Youth Travel Association
Director/Co-founder
Live Travel & Tours Ltd