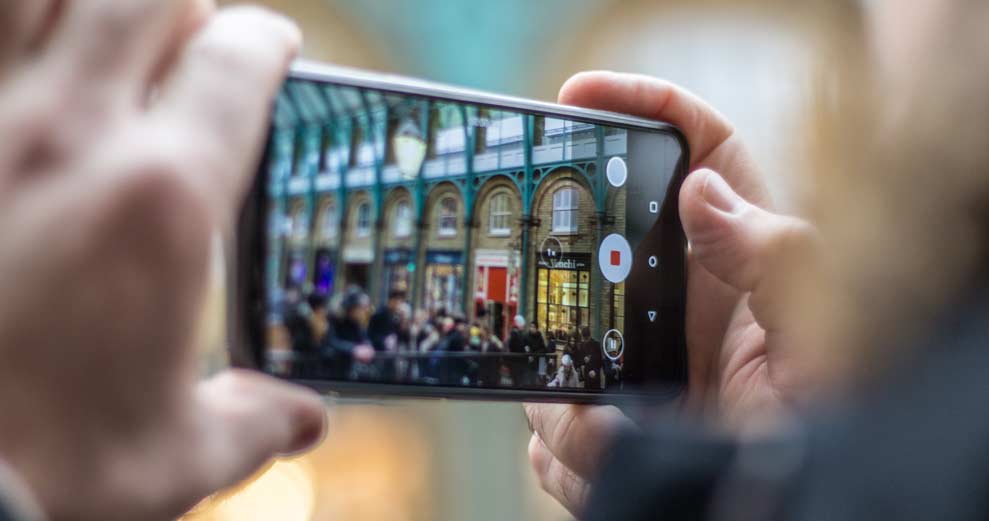 4 Video Ideas to Attract Group Travel Planners
March 23, 2021
When was the last time you liked a cute puppy video and then shared it with a friend? If you're anything like me, it was probably earlier today.
Videos are an ideal tool for boosting social engagement and bringing awareness to your brand, attraction or destination. But I doubt that getting 'likes', 'shares' and comments is your final goal—you want to turn that engagement into attracting group planners! Well, here's how you can do it:
Reach and Convert Prospects
Doesn't it seem to you that attention spans are shrinking? (ah, what were we talking about?)
Keeping your existing group planners enthralled, engaged and booking with you again is easy with a variety of video styles. You may want to showcase new tours, a new online tour registration platform, or provide travel tips or FAQs.
Moving social fans thru your marketing funnel and turning prospects into happy clients is a job for video! Imagine sharing your excitement for new destinations with a show & tell live broadcast! Imagine drawing attention to the value of booking through your company.
Consider using video to:
• Fill your funnel
• Inspire word of mouth and social sharing
• Convey stats and results
You can also feature past clients, telling their travel stories while sharing photos via video. Or, animated figures are a game-changer for when you need to project the 'every man/woman' viewpoint.
Effective Video Styles
1. Live action videos that feature a conversation answering typical questions asked by a prospective client can be a vital part of your FAQ section.
2. Motion graphics videos use a combination of text and shapes along with music or voice-overs. They're a great way to shine a light on the value of booking with you. Here's an example using Biteable. Here are some examples of Powtoon and Rawshorts.
Tools: Biteable, Powtoon, RawShorts, Renderforest
3. Live action screencast is a great way to showcase new online tools you offer; tour registration, optional tours or even packing tips.
Tools: Zoom, Loom
4. Live streaming video broadcast—dial in to listener ideas and questions as a tool to shape future tours and activities.
Tools: Facebook, Instagram or You-Tube Live broadcasts. Presenting with a partner is easy using StreamYard or BeLive and broadcasting directly to social platforms.
Creating fun, bite-sized video is a gamechanger when you want to capture attention and change the mindset of social fans. Converting social fans into loyal clients is the goal. Marketing is the vehicle. Video is the driver.
Which video tool will you try first?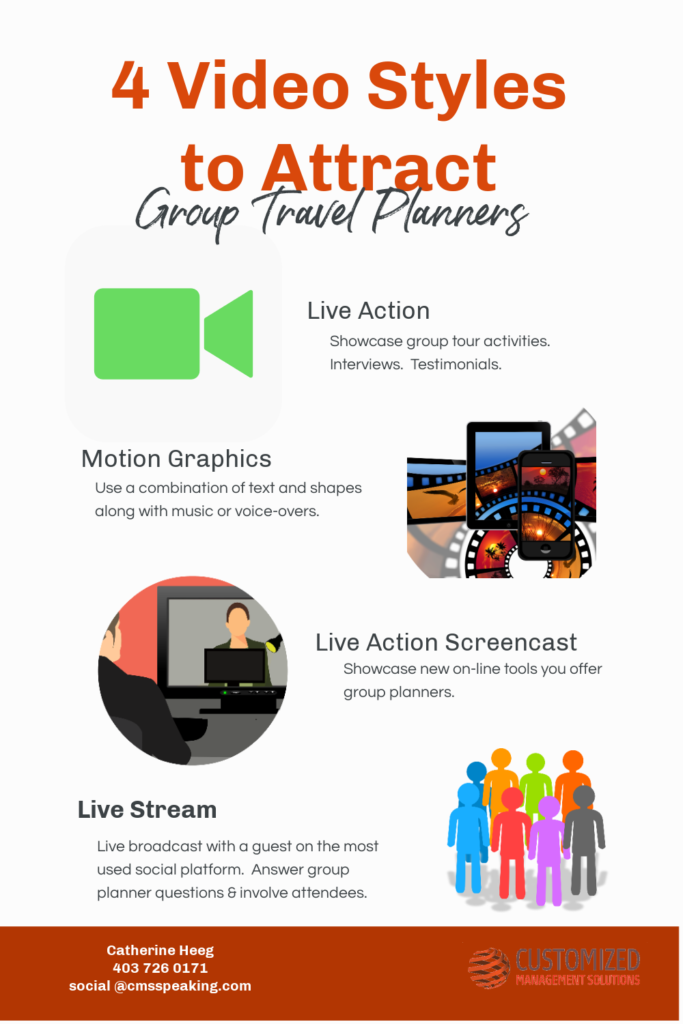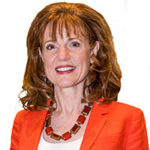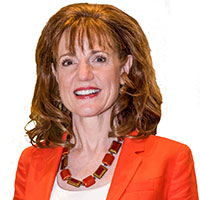 Catherine Heeg, International speaker & trainer, takes the mystery and mayhem out of social marketing.  She focuses on social media marketing strategies for the tourism and hospitality industry. Connect with her at www.cmsspeaking.com and socially.