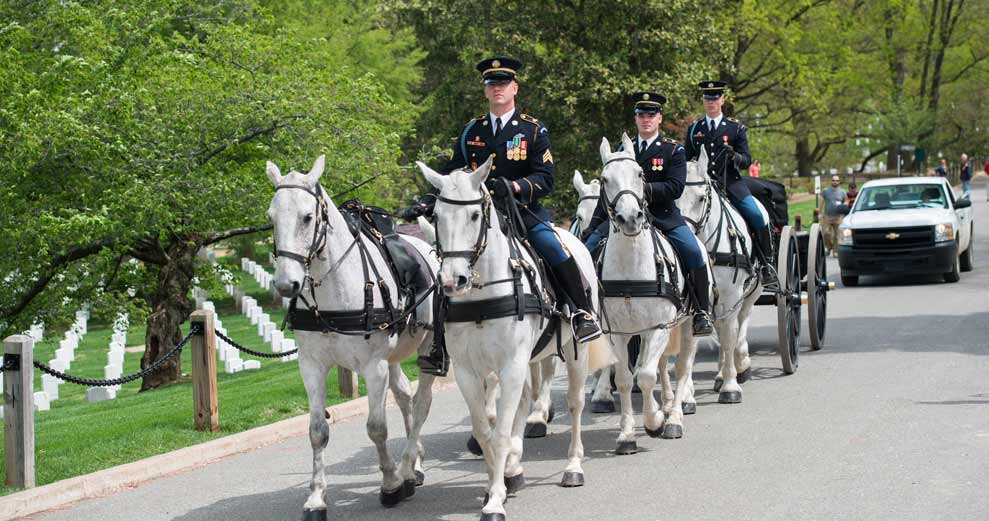 5 Experiences Students Can Only Have in Arlington
May 22, 2019
Once part of the nation's capital when it was founded in 1790, Arlington, Virginia, is steeped in history and forever connected to the past, present and future of the U.S. Check out these five activities students won't be able to experience anywhere else.
TOUR REAGAN NATIONAL AIRPORT
From learning how the airport provides safety for passengers to an inside look at airport operations, students walk away with a wealth of new career knowledge. They can tour the airport fire station and see a demonstration from the K-9 explosives team—and talk with employees about aviation technology and what it's like to work at an airport.
VISIT ARLINGTON NATIONAL CEMETERY
You can arrange ahead of time for your student group to lay a wreath at the Tomb of the Unknown Soldier and witness the Changing of the Guard before visiting the resting places of U.S. presidents and other famous Americans. In addition to discovering Arlington's rich history, students can become certified Junior Park Rangers and take in the scenic grounds while pondering the stories of the 400,000 service members remembered there.
GET AN INSIDE LOOK AT THE PENTAGON
With advance planning and some background checks, students can take part in a 1.49-mile walking tour of the massive building that's like a self-contained city. Led by active duty personnel from the National Capital Region's military ceremonial units, tours show students the 9/11 Pentagon Memorial and offer an opportunity to contemplate, read excerpts on the individual lives and sign a memory book.
SOAK UP THE VIEW FROM THE OBSERVATION DECK
What could be more thrilling than a 360-degree view of the capital region and its majestic monuments, famous landmarks and natural beauty? The Observation Deck allows students to catch an unforgettable view, as they develop an awareness of the history and culture surrounding them through interactive touchscreen displays.
EXPERIENCE THE HORSE STABLES AT THE U.S. CAISSON PLATOON OF THE OLD GUARD
Here, students will tour the stables, pet the horses, and learn how soldiers and horses train and prepare constantly for their solemn duty of carrying America's fallen armed service members to their final resting place in Arlington National Cemetery. There's also an opportunity to see the tack room and farrier shop.
Courtesy of Stay Arlington.
Photo courtesy of Andrea Izzotti.