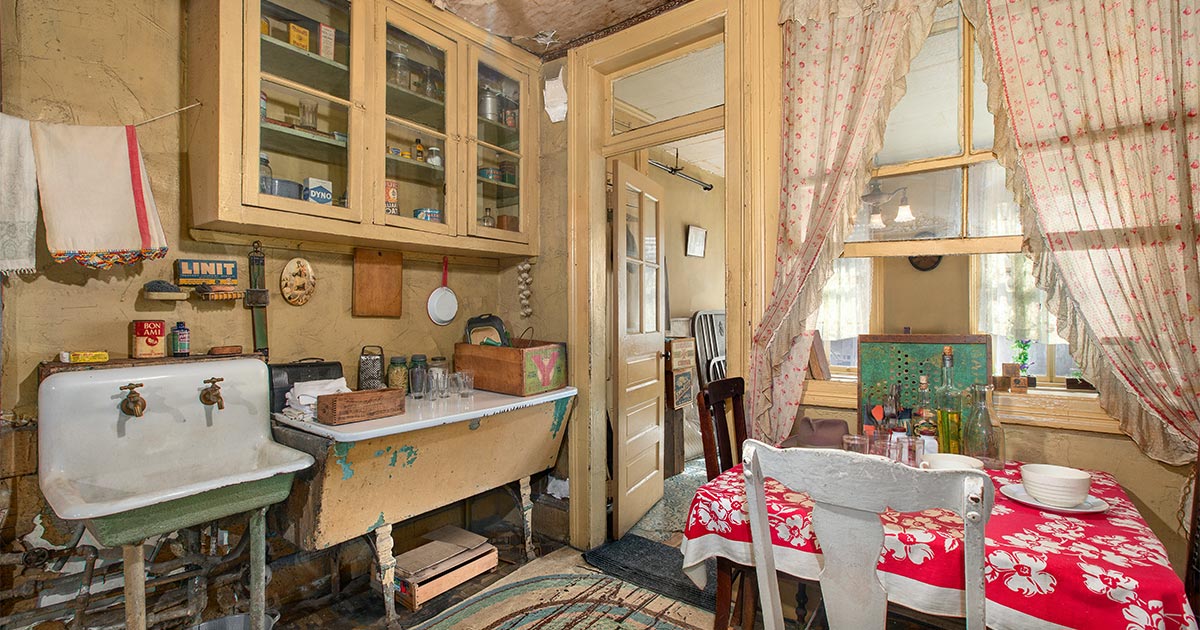 5 Reasons Teachers Are Still Booking Virtual Museum Field Trips
May 10, 2022
Let's face it: although incredibly informative, textbooks can only offer so much. That's especially true when you're teaching the complex history of US immigration and migration. Field trips to historic sites and museums can help bring your lessons to life, but you can't visit everywhere in person with your class.
That's why virtual field trips to the Tenement Museum continue to be a popular option for teachers! Classes learn about 19th and 20th-century immigration and migration on guided virtual tours led by experienced museum educators of the recreated homes of real families who lived in New York City tenements.
So, why are teachers coming back? Here are the top 5 reasons!
Exploring the stories of real people.
Introducing students to the complex history of immigration and migration in the United States using firsthand accounts can be impactful. Going in-depth into the life of a tenement family from the 1860s to the 1970s and learning about their unique experience settling in a new place can bridge the disconnect by humanizing the past.
Encourage discussion and interpretation by examining the Museum's primary sources connected to free lesson plans – citizenship documents, public records, photographs, and even ship manifests! Primary sources help connect past and present, illustrating the lives of 19th and 20th Century immigrants and migrants. They help students understand how their experience compares and contrasts with those of newcomers today.
Sharing their own experiences.
Everyone's story is a part of history. Bringing students' own identities and experiences into the classroom can not only make history relevant, but also personal. By researching and sharing about their own families and traditions, children can learn about the diversity of cultures and experiences in their classroom community and connect their personal history to common themes in immigration and migration stories they'll explore on virtual field trips designed to give them this opportunity.
Young minds are curious minds and who better to answer their questions than experts? Tenement Museum educators are uniquely trained to introduce push-and-pull lessons of immigration and migration that engage your class and affirm what they've been learning, leading your lessons in new directions by making a dense subject accessible and relatable.
Tenement Museum virtual field trips bring students into the past through 360° images inside the museum, video interviews of former residents, and primary sources related to real family stories. If there's one thing students love, it's going on a field trip! And now, with the rising popularity of virtual options, no time or place is too far.
While textbooks often overlook the stories of ordinary people, Tenement Museum virtual field trips immerse students in the tenement hallways, kitchens and parlors where families carved out new lives. Primary sources and research help further explore the stories of 19th and 20th century tenement families who lived on the Lower East Side neighborhood of New York City.
Visit us at tenement.org/virtual-field-trips!