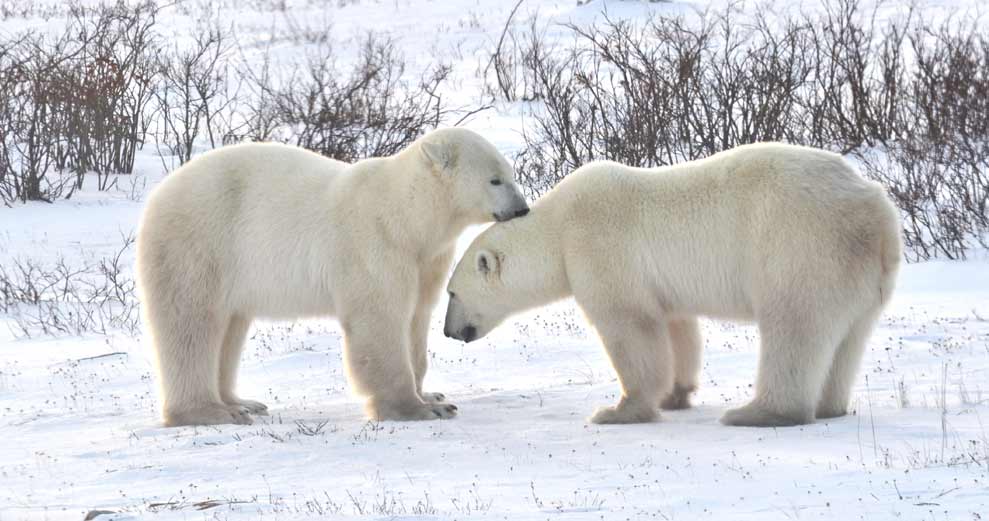 5 Things You Didn't Know About Churchill Manitoba
February 4, 2020
The town of Churchill is a northern Manitoba community with a population of only about 1,000. A true bucket-list vacation destination, this rugged outpost on the edge of the Hudson Bay offers experiences you won't find anywhere else in the world. Check out these five things you likely didn't know about this fascinating destination.
You can't get to Churchill in a car. But that doesn't have stop you! Air and rail are also options for arrival. Once there, there's plenty to see, including the Prince of Wales Fort National Historic Site, Cape Merry, the Ithaca Shipwreck and more.
It's the Polar Bear capital of the world. During July through November, hundreds of bears pass through and around the town on their way out to the freezing Hudson Bay ice.
The Northern Lights are frequently visible. Your best chance of seeing them are January through March, however they can be seen most nights throughout the year—except when there's cloud cover or if it's the longest days of year in June.
During June through September, nearly 60,000 Beluga Whales make their way into the Hudson's Bay and Churchill River. Both these majestic creatures and the polar bears could be viewed from a unique perspective on a safari excursion—though you may not see both at the same time.
One of the world's finest collections of Inuit carvings call Churchill home. The collection of delicate and intricate works of art date back to Pre-Dorset (1700 BC) times and can be seen at the Itsanitaq Museum.