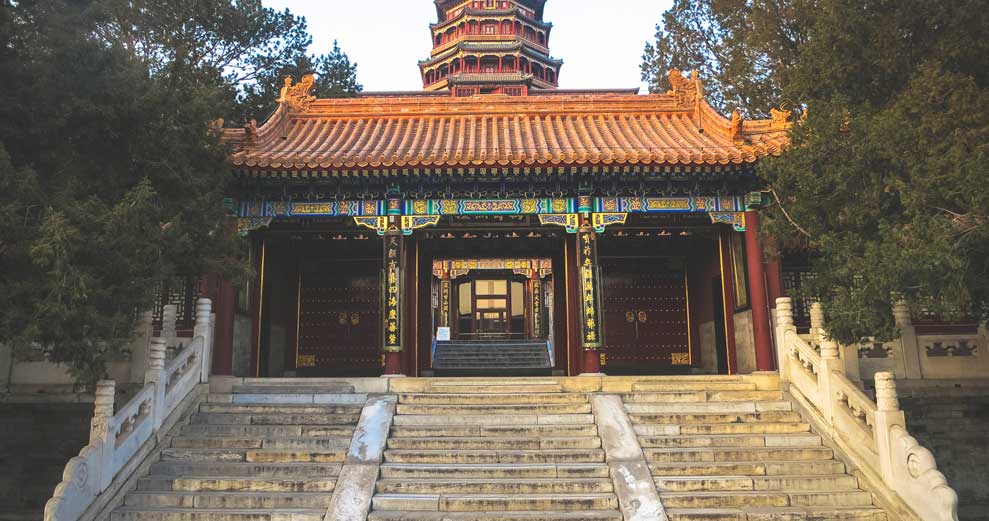 A Country of Great Heritage
January 22, 2020
China: Home to 55 UNESCO World Heritage Sites
Every civilization has a distinct, dynamic culture. The United Nations Educational, Scientific and Cultural Organization seeks to encourage identification, protection, and preservation of cultural and natural heritage around the world considered to be of outstanding value to humanity. UNESCO World Heritage sites must, among other things, provide universal value.
"What makes the concept of World Heritage exceptional is its universal application. World Heritage sites belong to all the peoples of the world, irrespective of the territory on which they are located."
China is an ancient civilization, known for extensive traditional art forms—think calligraphy, painting, poetry and opera—and colorful folk cultures, vast as the nation itself. Music styles, maintaining unique instrumentation, reflect tradition and influences at home and abroad. Time-honored dance, closely related to acrobatics, Chinese opera, and martial art, highlights culture and sensibilities. Paintings of various method and media often focus on figures and nature.
Its history runs deep and climbs high. China's ample contributions influence architecture, astronomy, ceramics, math, mechanics, medicine, metallurgy, spinning, and more; four great inventions are the compass, gunpowder, papermaking technology and printing. Having learned from Western civilization and advanced scientific research of its own manner, China became the third country to send someone into space, behind the Soviet Union and the United States, with the successful launch of the Shenzhou spacecraft.
Many Chinese traditions and landmarks, known and identifiable worldwide, are among those China National Tourism Office refers to as iconic destinations that make a trip complete.
The Great Wall is arguably the most recognizable manmade structure on the planet and most not-to-be-missed site. Constructed from the seventh century on to protect the empire from invaders, it climbs and plunges over Northern China's hills for more than 5,000 miles.
Ancient towns and villages immerse visitors in well-preserved history, through architecture, cuisine, culture, and local people. Travel back in time in Northern China's Anhui, Hunan, and Jiangxi provinces; Inner Mongolia and Shanxi in Central China; and Fujian, Guangdong, and Guangxi in Southern China.
Ancient water towns in the Shanghai, Hangzhou, and Suzhou golden triangle date back centuries amid idyllic nature, striking scenery, rich history, and culture. The towns thrive on the waterways they call home, as arched bridges and waterside pavilions pose much as they did hundreds of years ago.
Shanxi, a Land of Splendors, has a cultural and historic heritage spanning more than 3,000 years. The province, aka the Museum of Ancient Chinese Culture and the Cradle of Chinese Civilization, features three of China's 55 UNESCO World Heritage Sites. Yungang Grottoes looks back more than 1,500 years, with 51,000-plus stone statues throughout numerous caves telling sacred stories of past Buddhist devotion, informing beliefs today. Rocky cliffs, mountain streams and majestic forests create the dramatic, inspiring natural scenery of Mount Wutai, one of Chinese Buddhism's most sacred sites. The Ancient City of Ping Yao exemplifies a traditional Han city from the Ming and Qing dynasties—a living museum of developing history among banking, government, and merchants; its fortified walls still stand.
The Silk Road, an early connector of East and West, enticed explorers who discovered natural beauty, exotic goods, and fascinating culture. The ancient trade route dates back 2,000 years and crosses 2,400-plus miles in China alone. In Xi'an, where it begins, are the thousands of handmade Terracotta Warriors: an army guarding China's first emperor in the afterlife.
Beijing parks—more than 300—are a wonderful way to explore the capital city. Dating to the 11th century, Beihai Park is one of China's oldest imperial gardens; in a lovely combination of impressive palaces and solemn religious buildings, visitors enjoy the lake and surrounding gardens, pavilions, and towers.
Temple of Heaven is a dignified complex of fine cult buildings set in gardens and pathways, surrounded by historic pine woods, and symbolizing the relationship between heaven and earth.
Forbidden City, known officially as the Imperial Palace Museum, may be China's most famous museum: Its gardens, halls, pavilions, and nearly 1 million treasures representing 5,000 years of history are visited and viewed by 8 million tourists annually.
Shanghai captivates with contrasts: East and West, glamourous and authentic, fast-paced and slow-going. It's a diner's paradise with international cuisine and dishes from every major school of Chinese cooking, at long-standing venues; it breathes arts and culture. The city boasts nearly 250 skyscrapers, some dazzlingly futuristic, and opportunities to view it from above, by water, and via other means.
Other locations comprising some of China's most enduring, essential tourism attractions are found within 37 UNESCO World Cultural Heritage Sites, 14 World Natural Heritage Sites, and four Cultural and Natural (Mixed) Heritage Sites. Visit http://whc.unesco.org/en/statesparties/cn to learn about these sites and see where a China trip could take you.
Edited by Amy L Charles, Editorial Director for Teach & Travel.
This article originally appeared in the January 2020 issue of .