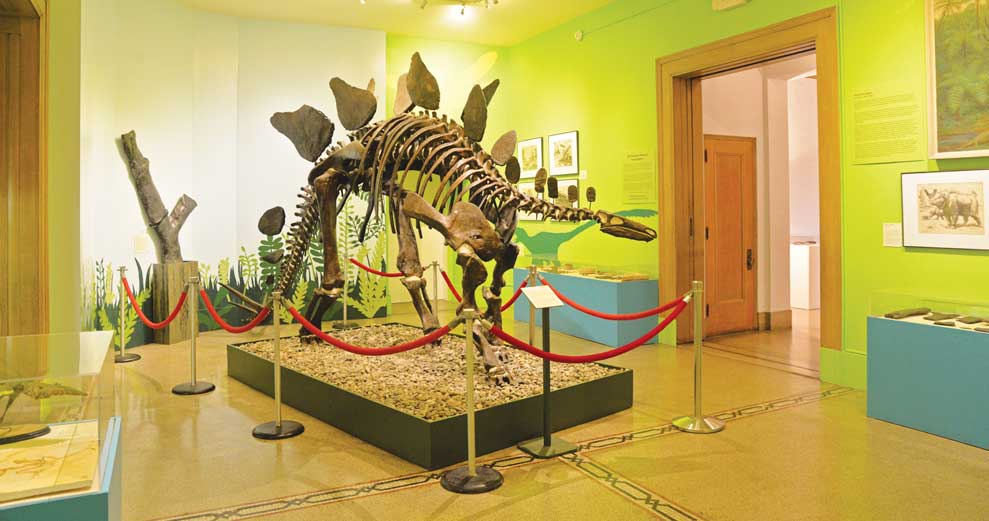 A Drive for Innovation
November 7, 2018
Located just two hours from New York City and Philadelphia, Lackawanna County in Northeast Pennsylvania is full to the brim with opportunities for students to realize their potential in the areas of science, technology, engineering, art and math. Explore some of these STEAM-based activities for your next student trip.
Science-minded students will have lots to take in on the biology and environmental tours on the Lackawanna River Heritage Trail. The trail is part of a 70-mile, multipurpose trail system that follows the Lackawanna River and showcases the natural beauty of the region. The newly opened Electric City Aquarium & Reptile Den also allows students to explore land and sea.
Electric City Trolley Museum features interactive exhibits and displays any student interested in technology would enjoy—they can even hop on an excursion that departs from the main passenger platform of the Steamtown National Historic Site. At the museum, students learn the story of the electric traction systems and the impact they had on the development of the Lackawanna Valley, Northeast Pennsylvania and the industrial Northeast.
Those students with an eye for engineering and constructing will love architectural tours with the Lackawanna Historical Society at the Catlin House—home to one of the oldest cultural institutions in the county. The Lackawanna Historical Society displays artifacts, archives, and bibliographic materials that have been preserved or interpreted from the county's social, cultural and economic history. From stained glass windows to beautiful original constructed features, students will leave with plenty of ideas for their future projects.
Broadway shows and tours at Scranton Cultural Center give students an up-close and personal look at high-quality performing arts, in an engaging setting. Choose from classic shows and more, such as The King and I, Finding Neverland and Monty Python's Spamalot. You might even stick around for a private building tour!
Students who love sports and math are in luck: Tours of PNC Field explore aspects of both. At the home to the Scranton/Wilkes-Barre RailRiders (the Triple-A affiliate of the New York Yankees,) students can learn the physics of baseball and science of the field while standing right on it.
See Lackawanna County to learn more.
Content and photo courtesy of Lackawanna County.