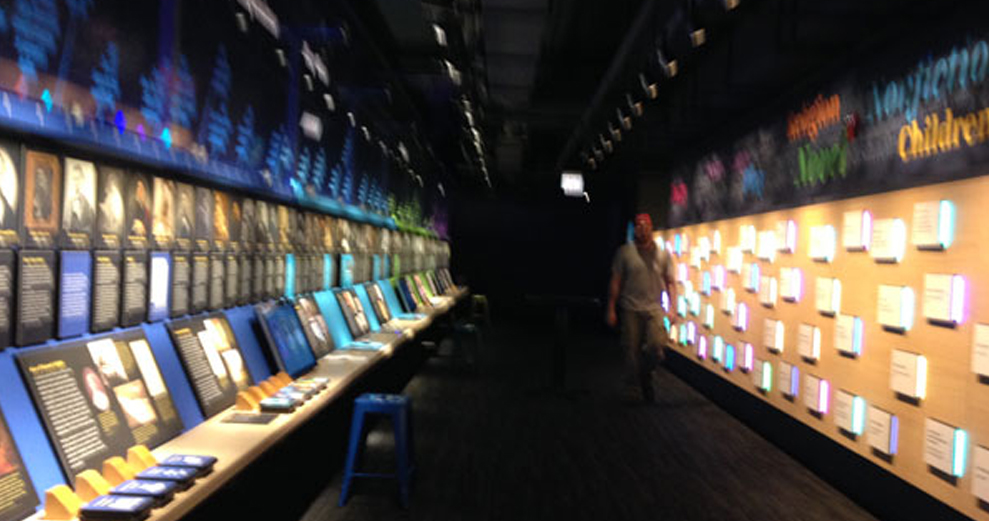 American Writers Museum Now Open In Chicago
August 15, 2017
Chicago-bound student groups have a fascinating new place to explore: The American Writers Museum is now open on Michigan Avenue, near Millennium Park. This "novel" concept is the first museum in the country to celebrate all of American literature. It explores the story of reading and writing in a way that allows guests to approach literature on their own terms.
From Mark Twain to Dr. Seuss, from sports writers to poets, guests will be able to access information on their favorite writers and discover new ones. The museum selected works from a diverse range of authors and time periods, so many voices are experienced during a visit. New writers will be celebrated along with traditional favorites.
The museum has already been praised for its high-tech design. Unlike a library or bookshop, there are not huge numbers of books physically present. The museum consists mostly of interactive displays that allow visitors to go in-depth on a variety of topics.
The "Featured Works" gallery showcases about 25 authors at a time. Guests stand at a touch-screen table to access information on works, including the author's own edits, how the work has been used in other media, and connections with other featured works.
Visitors could help create a new "Story of the Day" by adding their own words to an ongoing thread. A high-tech touch-screen map allows guests to delve into authors' lives from around the country. The museum is also collaborating with over 50 authors' homes and museums around the country to create a national community celebrating our literary heritage.
The American Writers Museum can be found on Chicago's "Cultural Mile" near the Art Institute, Chicago Architecture Foundation, Chicago Cultural Center and Auditorium Theater. An afternoon spent visiting some of these sites is a wonderful way to experience Chicago while enriching your students' understanding of the arts!
Written by Alice Tell, president, My Kind of Town Destination Management, Inc.
Photo courtesy of Alice Tell.