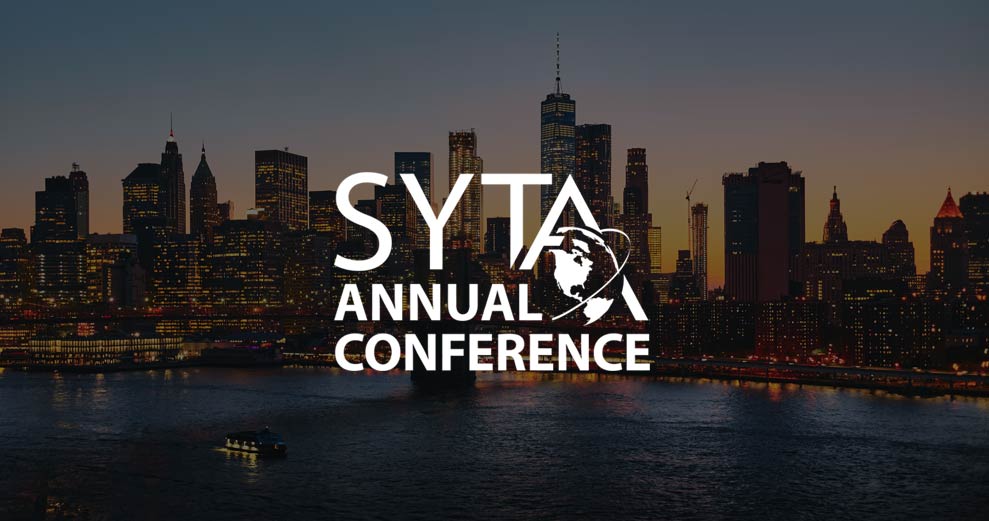 Annual Conference & Membership Updates
February 24, 2021
As the travel industry rebuilds, the desire for our members and industry partners to gather also rises. As we all know, SYTA is more than an association, we are a community of passionate and engaged members committed to advancing the student and youth travel industry.
Watch SYTA President, Steve Maehl's full statement and video below providing updates on annual conference and membership. 
To that end, the SYTA team, board of directors and leadership, have been working on plans for the association's future that balance the needs of our members and the association. In doing so, we have made the decision to update the Annual Conference Schedule to reflect the following:
2021 – SYTA Live – A Virtual Conference and Business Session that builds on the success of last year's virtual meeting and appointments. Details to come soon.
2022 – Hybrid Meeting – We will hold a combination of in-person and virtual meetings. We hope to announce the location by June 2021.
2023 – Winnipeg, Manitoba – Rescheduled from 2020.
2024 – New York City – Rescheduled from 2021.
Our partners in New York City have been nothing short of amazing, and we look forward to our return to the city in 2024. We hope for full participation in a face-to-face meeting at that time; the financial impact to the association could be detrimental if we do not.
While 2024 may seem far away, we are happy to announce that SYTA and NYC & Company are working to showcase the recovery of student travel in New York over the next year, and we are enthusiastic about our long-term partnership. Our relationship with NYC & Company and New York suppliers is deep—we are appreciative of all of the work done to build a bright future.
In addition to the Annual Conference, the board has approved a reduction in membership dues that we believe will help our members continue to experience SYTA benefits while supporting the industry. When membership renewals are sent in March, these changes will be reflected.
We continue to look for opportunities to connect with each other in person, in smaller settings following the right safety protocols. These events will be highlighted on our events calendar on the website and in the eSYTA Newsletter.
Thank you in advance for your support of these changes. We will communicate further details as soon as they are available.