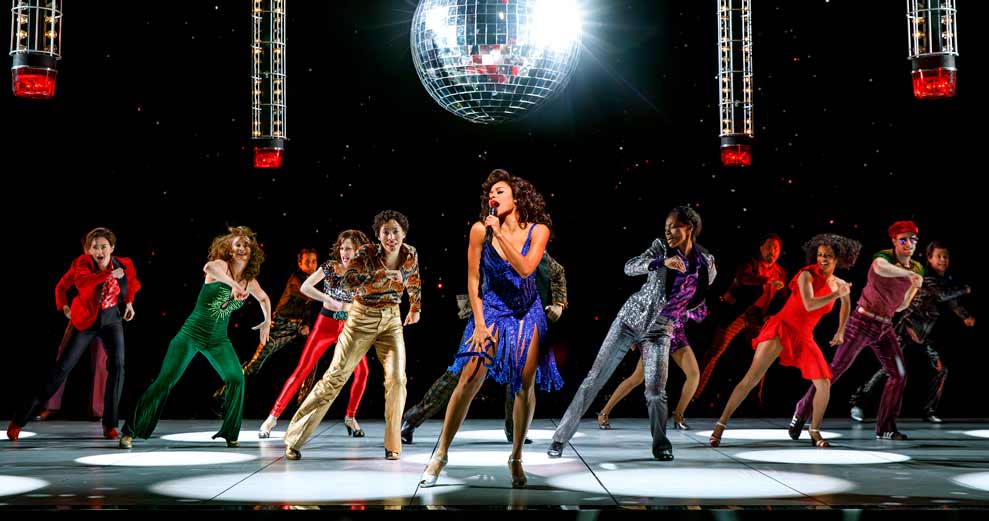 BROADWAY CLASSROOM with SUMMER: THE DONNA SUMMER MUSICAL
August 13, 2018
Experience Broadway like never before with a special SYTA Education Session and see for yourself why BROADWAY CLASSROOM is "a must" for all of your groups! Taught by a member of the creative team from the Broadway production of SUMMER: THE DONNA SUMMER MUSICAL, you'll learn choreography inspired by the Disco Diva herself, Donna Summer.
SUMMER: THE DONNA SUMMER MUSICAL is the story of a girl from Boston with a voice from heaven, who shot through the stars from gospel choir to dance floor diva. But what the world didn't know was how Donna Summer risked it all to break through barriers, becoming the icon of an era and the inspiration for every music diva who followed.
Once you finish the "last dance", you'll get up close and personal in a one-on-one discussion and have a chance to ask questions about the production, creative process, and anything else that comes to mind related to SUMMER: THE DONNA SUMMER MUSICAL.
Space is limited and the workshop is filling up fast, so be sure to RSVP today for your chance to be a part of the Disco Era at SYTA Baltimore!
Photo by Joan Marcus.