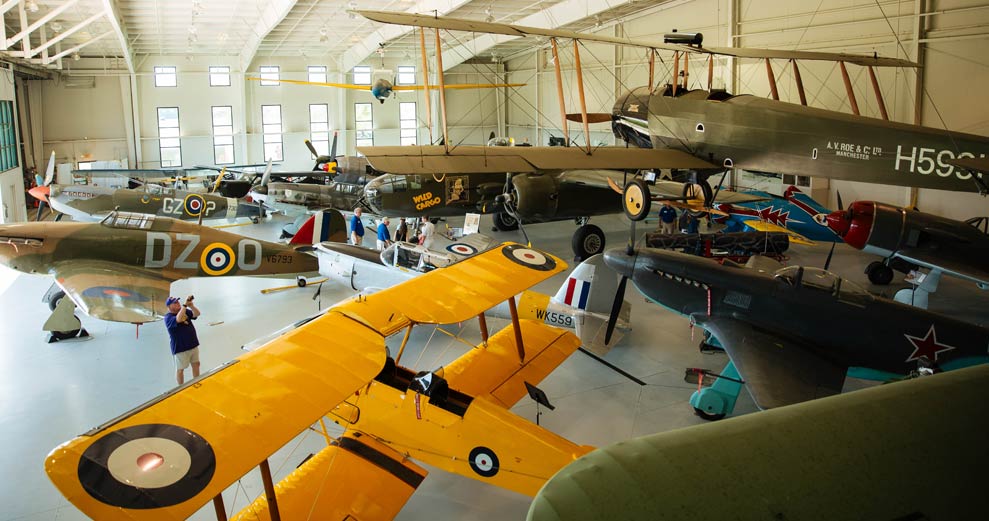 Dive Into Science and History at Virginia Beach
February 23, 2021
Virginia Beach has all of the fun of the coast combined with centuries of history, being one of the original 13 colonies.
It's a favorite among families and perfect for student groups, whether you're visiting or enjoying from afar with virtual learning. If you're looking for an East Coast experience without going to a bustling metropolis, Virginia Beach is a top choice.
In fact, the local CVB and city offer a Surf, Sand and Study "passport" that gives deals on just about every experience in the city, from hotels to museums. Plus, nearly every attraction offers additional student resources on their website, so check those out if you're interested.
Check out the virtual education offerings here, or read on for just a few wonderful attractions that Virginia Beach has to offer visiting student groups.
Virginia Aquarium & Marine Science Center
virginiaaquarium.com
Just stopping in to see, meet and learn about more than 10,000 animals would be plenty, but this science center also includes an educational 3D film, a boat trip, and special student programs like Marine Mysteries and Wandering Through Wetlands.
Also check out the Suitcase Science kit, a rentable themed kit with lesson plans, books, DVDs, models and more, for just $30 per kit. Shipping available!
Virginia Beach History Museums
museumsvb.org
Of course, there's more than one history museum in Virginia. The Thoroughgood House, built in 1719, has a new education center focused on bringing that colonial time to life. The Lynnhaven House, built 1725, is a similar learning opportunity. Or check out the Union Kempsville High School Museum, which tells the story of how the Black community built a high school for their children during segregation.
There are two historic homes available for virtual tours as well: the Francis Land House and Thoroughgood House.
Virginia Military Aviation Museum
militaryaviationmuseum.org
This is the world's largest collection of World War-era military aircraft still in flying condition. Your students may not get to fly the planes, but they can get a tour led by passionate volunteer docents who know fascinating stories, such as the all-female Soviet squadron called The Night Witches. You can also tour a real English control tower, reassembled here and full of rotary phones, typewriters and other relics of the time.
First Landing State Park
first-landing-state-park.org
Outdoor education and history collide at this 2,888-acre park named for the landing of the Virginia Company. The park has over 18 miles of hiking trails running through saltwater marshes, maritime forests and bald cypress swamps.
First Landing also offers self-guided and guided programs that cover crabbing, junior rangers, structured environmental education programs, and more. The visitor center is full of history on the Native Americans and European settlers.
Other Attractions
The Virginia Museum of Contemporary Art is the state's only museum devoted to contemporary art, with sculpture, glass, mixed media, painting and much more making up dozens of exhibits a year.
Head to the Virginia Beach Surf & Rescue Museum for a recently renovated station "devoted to the tales of rescue missions and the forces that created a region." Surfing history, vintage service uniforms, old beach attire, shipwrecks, ghost lore—it's all here.
Back Bay Wildlife Refuge & False Cape State Park is nearly 10,000 acres of feeding and resting habitat for migratory birds. It's beautiful any time of year, but come in fall to see thousands of tundra swans, geese and ducks visit.
For more information, visit visitvirginiabeach.com.
Photo courtesy of Virginia Beach.