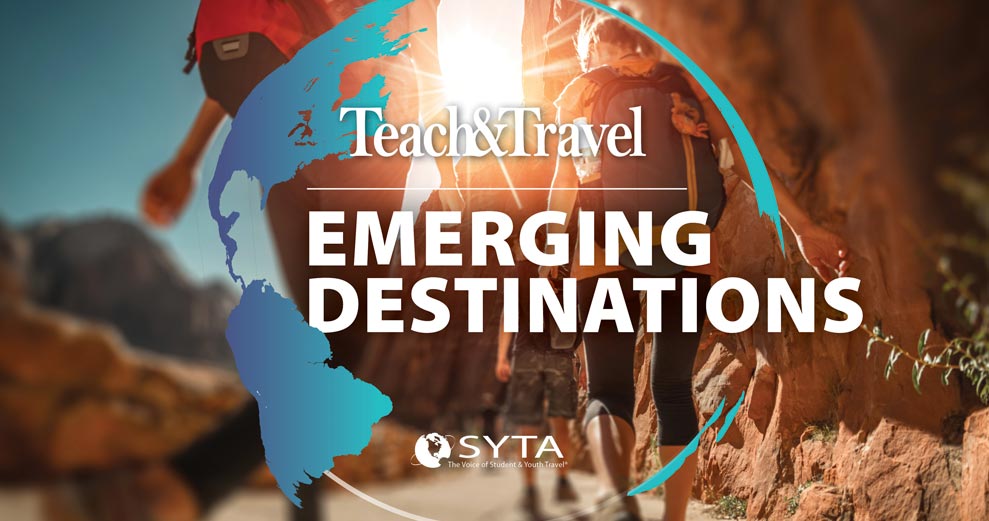 Emerging Destinations 2020
May 27, 2020
When pondering where to take your groups once it's time to expand their horizons, consider these five United States cities, selected by SYTA member tour operators as the Top Emerging Destinations for student travel.
Atlanta, Georgia
Baltimore, Maryland
Branson, Missouri
Memphis, Tennessee
San Francisco, California
Learn more about each of these destinations in the May 2020 issue of Teach & Travel.
Courtesy of Teach & Travel.