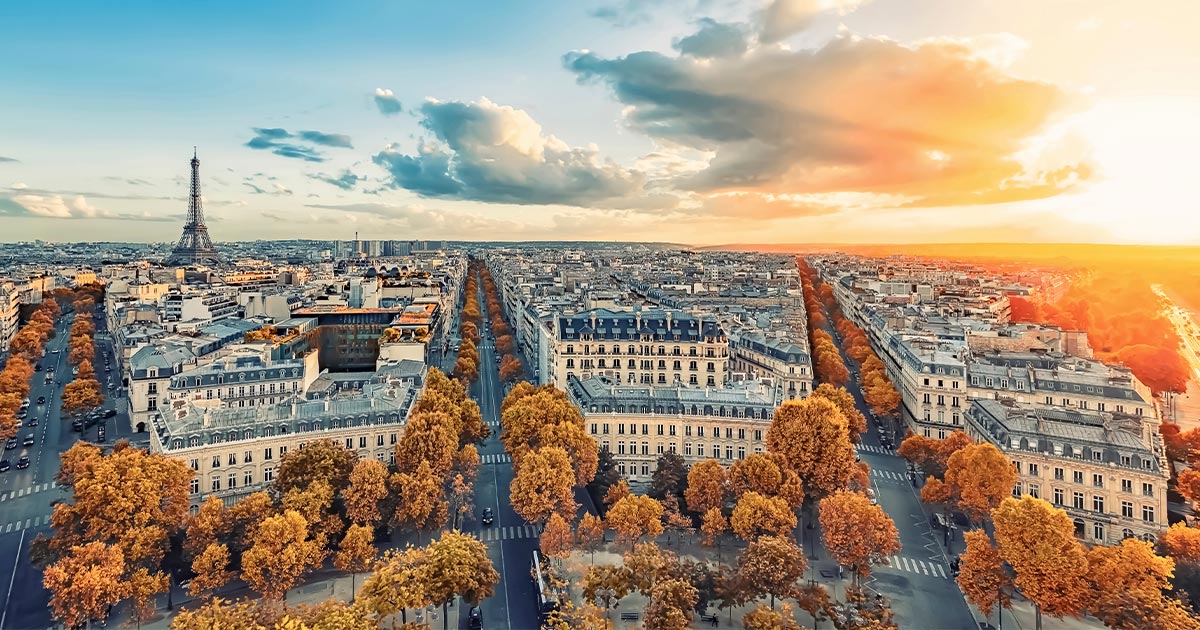 European City Tourism Bounces Back from Pandemic Crisis
September 7, 2022
The tourism industry in European cities is recovering from the 2020 crisis. An analysis of 117 cities surveyed for a newly released report by CityDNA., a European knowledge sharing network, shows that the number of bed nights in 2021 grew by 37% after plummeting by 60% between 2019 and 2020.
While the effect of the pandemic was still being felt in 2021 and the industry has not yet completely recovered from the crisis, signs of recovery were evident in 103 of the 117 tourist cities.
Tourist Cities
In terms of total bed nights, London and Paris held the top position as the busiest tourist cities throughout the pandemic crisis, growing by 23% and 45%, respectively, between 2020 and 2021. Istanbul, in the third position, grew by 88%. However, even in these successful cities, the market was still down by 51%, 14% and 78% compared to 2019 numbers.
Other fast risers were Madrid, which gained 101.5% more bed nights in 2021, Milan (+49%) and Lisbon (+48%).
All the top 15 tourist cities in Europe grew except Amsterdam and Rome, which lost 0.5% and 5.9% of bed nights, respectively, between 2020 and 2021. During the pandemic, Rome lost the largest percentage of bed nights of the 15 cities, with an 83% fall since 2019.
Source Countries
Four of the major source markets for European tourism continued to decline in 2021: Japan (-68%), Russia (-41%), China (-38%) and the UK (26%). In 2021, Russia, Japan and China accounted for over 90% fewer bed nights in Europe than in 2019.
However, five source countries started growing again in 2021 after the 2020 crisis. The most significant increases in volume of tourists came from France (42%), the US (58%) and Spain (51%), while Germany held on to its top position with 11,283,558 bed nights and a 10.4% growth, and Italy's tourists grew by 20%.
Tourism Density and Bed Capacity Growth
The average tourism density across the 117 cities surveyed for the report was 4.98 bed nights per citizen(is visitor a better word) – but geographical differences were remarkable. Opatija, Croatia had the highest tourism density of all locations, with 85.02 bed nights per visitor in 2021. Other destinations with a higher than average tourism density were Venice, Italy (16.18), Lloret de Mar, Spain ( 53.18) and Palma de Mallorca, Spain (11.25).
Across the 117 locations surveyed, bed capacity grew substantially in 2021, at 12% on average, compared to a five-year average growth rate of 2.3%. A total of 22 locations reported negative average growth rates over the last five years. As regards bed occupancy, the average in 2021 was 26%, compared to 21% in 2020.
You can access the executive summary here.
Insights provided by:
Ivana Slobodnikova
International Education Director
Bonard, SYTA's Research Partner