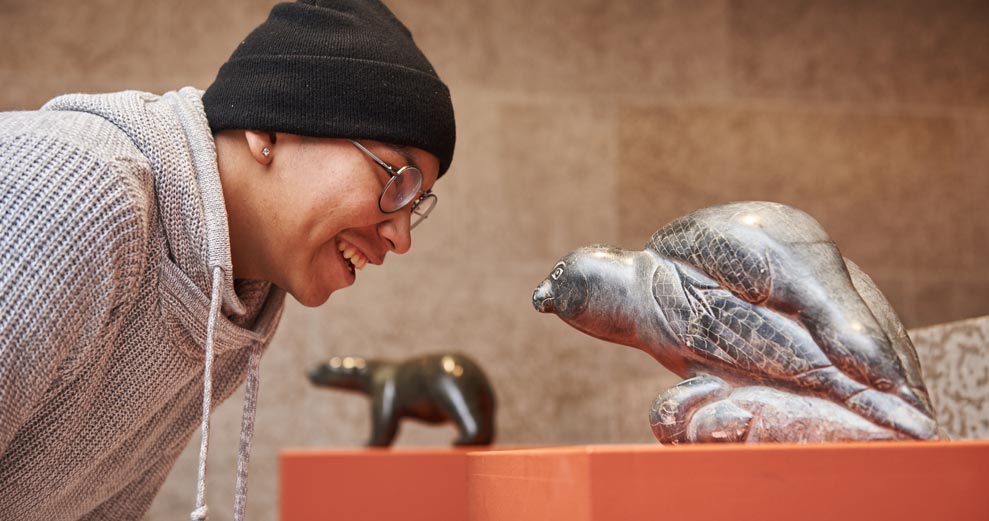 Four Online Resources to Enhance Your Classroom Experience
October 1, 2020
Take your students on a virtual trip to Winnipeg, Manitoba, Canada for new science, social studies, language arts, math and history learning opportunities.
Winnipeg is a living classroom with opportunities to learn at every corner. While we know travel likely isn't on the books right now, there are plenty of ways to boost your curriculum offerings with these unique virtual Winnipeg experiences and resources you could implement in class.
The world-class Canadian Museum for Human Rights features hundreds of human rights stories from around the globe woven throughout its galleries. Now, the museum has modified its education programs to support virtual learning with its COVID-19 learn-at-home resources. Perfect for social studies, "Be an upstander at home" for grades 5 – 8 introduces students to fundamental human rights concepts, along with well-known upstanders such as Nelson Mandela and Malala Yousafzai.
The Virtual Museum Tour: Stay Home, Stay Safe, provides a 20-minute excursion through the second level of CMHR. Host Carly provides insights on the art and connection to nature present in the Indigenous Perspectives gallery; explains the interactive features in the Canadian Journey gallery; shares the story of Viola Desmond—who, along with the CMHR, you'll find on the Canadian $10 bill; and showcases some of the building's staggering architectural features.
Canada's oldest civic art gallery, the Winnipeg Art Gallery, boasts numerous virtual options for art educators. Students could get hands-on art education while virtually creating art with a WAG facilitator. For educators looking to lead an engaging discussion around art with students, virtual lessons about the art of Marc Chagall and mysteries behind the art are some topics led by the WAG virtually.
There's also the opportunity to bring exhibitions from the WAG into the classroom by booking a virtual tour to learn about Manitoba's contemporary artists and Inuk style art. Did you know WAG is home to the world's largest collection of contemporary Inuit art? On top of that, the [email protected] program is full of DIY projects and crafts, printable colouring sheets of artworks in the collection, word searches, and more.
FortWhyte Alive is a nature oasis located within the city, renowned for its sustainability and eco-tourism offerings. Educators have a wealth of outdoor classroom activities that touch on language arts, science, and math, thanks to unique ideas at their fingertips and prepared outdoor lessons. Activities range from onion water quality, snowflake observation and photography, biodiversity & quadrants, photoecology, and more.
To enhance Canadian history and First Nations experience teaching, Upper Fort Garry Provincial Park collaborated with teachers to create ready-made presentations and lesson plans. Upper Fort Garry Provincial Park is a former Hudson Bay Company fur trading fort where a group of elected officials formed the Province of Manitoba and joined the confederacy of Canada. The site has been revitalized using interpretation, art, and technology to bring history to life in new and interesting ways.
For more information about Winnipeg's virtual and nonvirtual experiences, visit Tourism Winnipeg.
Courtesy of Tourism Winnipeg.
Photo courtesy of Tourism Winnipeg.