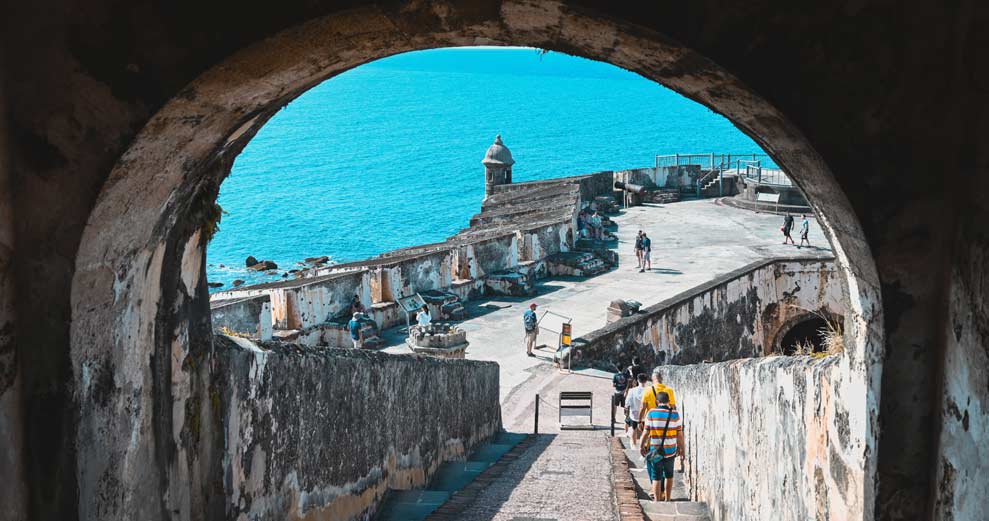 Fully Vaccinated Travelers Exempt from Negative COVID-19 Test in Puerto Rico
May 25, 2021
Great news for US student groups! As of Monday May 24, 2021, incoming continental US travelers are no longer required to show proof of a negative PCR COVID test upon entering or leaving San Juan. The Governor of Puerto Rico issued a new executive order On May 20th, 2021.
Before traveling to Puerto Rico, US travelers must fill out a Travel Declaration Form which will produce a QR code required to leave the airport. Fully vaccinated travelers must upload their FDA-approved vaccination record card on the declaration form.
Those who are not fully vaccinated are required to show proof of a negative PCR COVID test taken no more than 72 hours prior to arrival. This is being strictly enforced. Failure to comply will be subject to a $300 fine. All travelers are still required to wear masks indoors and in all public spaces. Beaches are fully open and masks are not required. Businesses and restaurants are operating at 50% capacity.
The Governor also lifted the yearlong curfew that was in place since March 2020.For more information and travel guidelines, visit Puerto Rico's Department of Health Travel Safe page.