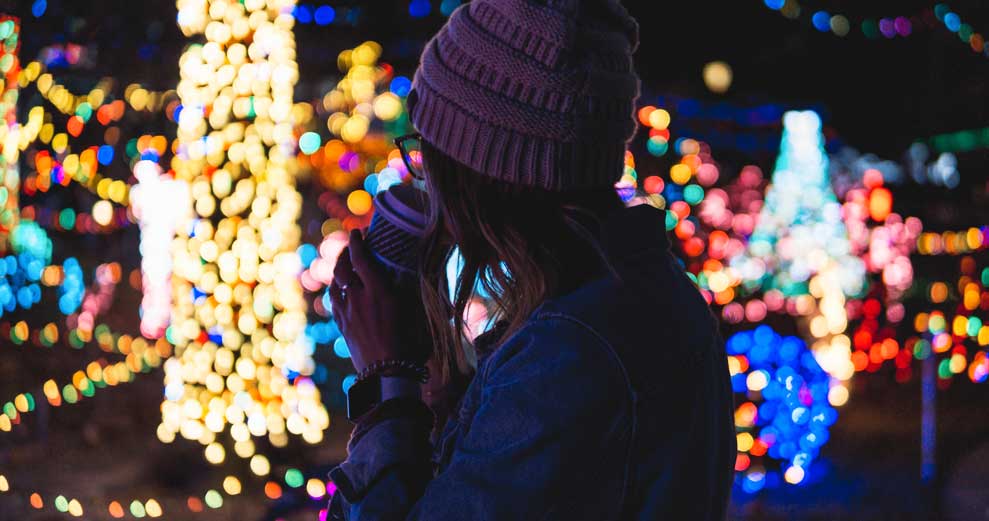 Get Festive at Maryland Zoo
November 2, 2020
Students could safely experience the magic of the animal kingdom and the glow of the holiday season thanks to Zoo Lights at Maryland Zoo, taking place from Friday, November 20, 2020, through Sunday, January 3, 2021.
The brilliant seasonal spectacle is an ideal opportunity for students to be immersed in the joy of the season and to be taught about animals while also supporting the Zoo's animal care and conservation work!
The festive event will offer twinkling lights and holiday flare in the shape of many of your student's favorite zoo animals, with more than 50 light displays and 100,000 environmentally friendly LED lights transforming the Zoo into a sparkling winter wonderland.
"This is a new twist on an event that hasn't been held here at the Zoo for many, many years," said Kirby Fowler, president & CEO, Maryland Zoo. "We know people want to find ways to experience new things in spite of COVID, so we hope that everyone will enjoy the opportunity to share Zoo Lights with family and friends in the evening, while supporting the Zoo at the same time"
Zoo Lights is a seasonal spectacle after-hours event that will run Wednesday-Sunday from 5 p.m. – 7 p.m., with extended hours on the weekend. The experience begins at the Zoo's Eagle Gate and proceeds down Buffalo Yard Road as students follow a beautifully lit winding path past dazzling displays, including some favorite animals reimagined as light sculptures.
You and your students could walk the event on foot every Saturday from 4:30 p.m. – 7:30 p.m. or experience Zoo Lights from the comfort of their cars on Wednesdays, Thursdays, Fridays and Sundays.
For more information on event times or to reserve your required advanced timed tickets, please visit Maryland Zoo.
Written by Sarah Suydam, Staff Writer for Teach & Travel.
Photo courtesy of Maryland Zoo.