Global Forum on Student Travel

SYTA's Global Forum on Student Travel Offers New Perspectives!

SYTA and its research partner BONARD hosted the Global Forum on Student Travel to bring new voices and new perspectives to the discussion about re-igniting international student travel. Tour operators, school administrators, supplier and most important, students discuss the opportunities and barriers to student travel around the world.
This event built upon the success and excitement that was generated in SYTA's International Roundtable held last November, when they engaged in conversation with more than 30 leading student tour operators from six countries. During these lively roundtable discussion, the issues of health and safety, new product development, financial management, insurance and international regulations in the ever-changing pandemic world were discussed. As a result, the conversation continued into the Global Forum on Student Travel.
We invite you to listen, learn, and engage the presentations from this year's Forum. Video content will be listed below. 
Featured Sessions
Our Keynote: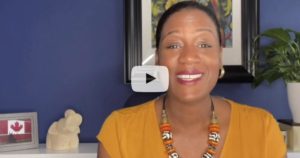 Heather Greenwood Davis
Heather is a contributing writer and on-air storyteller for National Geographic, and a feature writer with a host of publications including Travel + Leisure, AFAR, EnRoute and more—not to mention opinions featured in O Magazine and NPR. She's a popular media personality with appearances on shows like Good Morning America, The Social and The Morning Show. Heather believes in travel as a change agent and has shared insights as a speaker in university classrooms, conferences and tradeshows around the world. Heather is also the voice behind Globe Trotting Mama—an international, family travel blog that features the adventures she takes with (and without) her family.
Educators Session: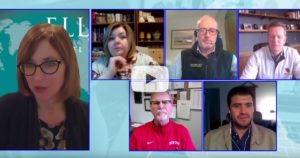 Working with School Administrators – Opportunities and Barriers in Reactivating School Travel
International school administrators who support and promote student group travel will join us for a discussion about the barriers they are experiencing in approving and restarting travel in their schools now and into the future. These are the people who are responsible for empowering their teachers to arrange trips with their classes and who strongly believe in the power that travel has to change their students' lives. We'll discuss issues including the changing health and safety protocols, communications issues they face with teachers and parents, new insurance and financial policies. And we'll explore new opportunities for creating itineraries that can boost students' spirits and interest in experiential learning following a difficult year of remote learning.
Student Session: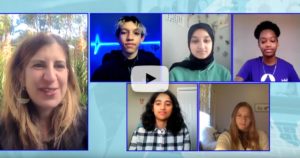 What Students Are Thinking About Travel Now
Students who travel – and desire to travel – from the U.S. and Canada will join this unique panel to share an authentic outlook on travel from the young person's perspective and provide a lively counterpoint to the travel provider's outlook. Moderated by Marti Grimminck, CEO of International Connecter,  the panel will explore how they are feeling about traveling after being isolated from their friends and schoolmates for a year. We'll  learn about the places they yearn to visit now and understand how they are feeling about sustainability and climate change when they are "on the road". We'll ask if they are being offered travel in their schools and whether they have the opportunity to motivate their teachers and administrators to open trips again.
Research Session: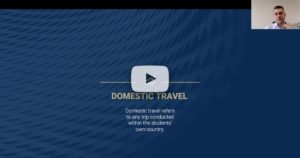 Student Travel Business Barometer 2020-2021
Bonard, SYTA's research partner will share highlights from the recent study.
Tour Operator Sessions: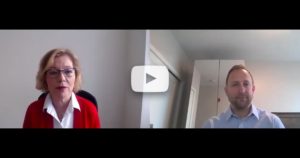 The Changing Global Travel Insurance Industry
We are bringing one of the foremost authorities on travel insurance, Jason Woods, Vice President, TII Global, to share perspectives on how travel insurance supports the recovery of global student travel. Learn about new regulations, medical insurance requirements and quarantine rules for international travel.

Roundtables  
We will invite tour operators to summarize and process not only what we have learned during this Forum, but also determine what questions have gone unanswered so that we can share our findings with all of our colleagues in the student travel industry.
Travel Talks
SYTA partners share how they are working to help student tour operators get students traveling again.  These "Ted Like Talks" include new health and safety policies, attraction and destination openings and new technology processes.
---
Thank You to our Sponsors!