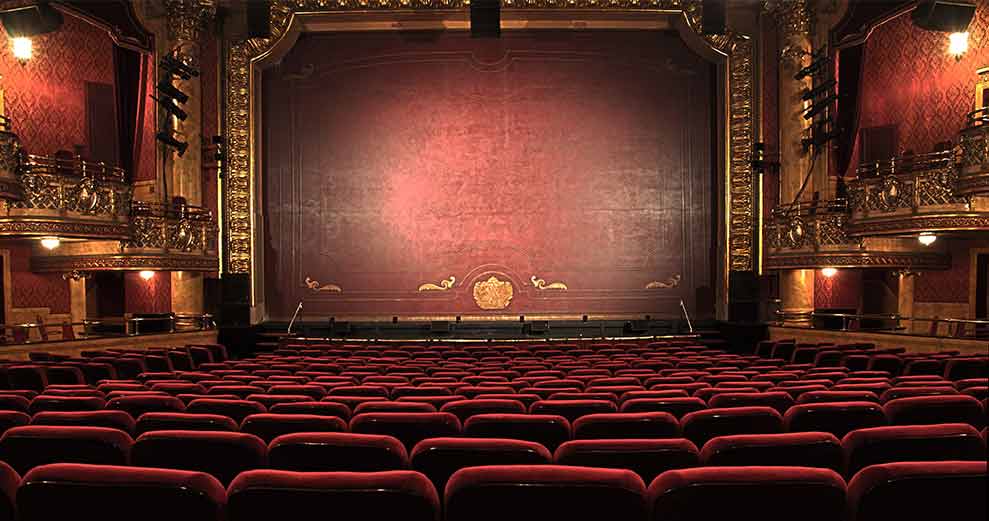 Have You Ever Wanted to Create a Broadway Musical?
October 16, 2019
Creating a Broadway musical is no easy task! Just ask Emmy- and Tony-nominated producer Jennifer Kranz.
In a recent edWebinar hosted by Carylann Assante, CAE, Chief Executive Officer, SYTA and SYTA Youth Foundation, Kranz previewed her new musical in development. The King's Wife is a bold, contemporary retelling of the story of Catherine of Aragon and Anne Boleyn: the first two wives of Henry VIII.
"Students are the No. 1 purchaser of Broadway tickets," said Assante, noting the webinar is especially ideal for educators in history, theater, music and production programs. "We've heard so many stories of children who went on to become involved in the world of not only theater but lighting and more."
"About three years ago, I decided to become a Broadway producer," said Kranz, who has extensive experience in television production and was recently nominated for a Tony her work on The Prom. "The King's Wife is a cautionary tale that's ultimately about what could have been had these two women been able to realize their true potential."
Kranz's version of the story flips history on its head a bit and makes the two women—Catherine of Aragon and Anne Boleyn—good friends, with a shared agenda of doing good for the kingdom. The team does a lot of moodboarding and during the musical, the will actors remain on stage at all times, with striking lighting paired alongside a minimalist and elegant—yet dark—set.
During the webinar, Kranz shared the songs from the musical: "I Should Be Queen," "I Know You," "Bad Idea," and "Break My Broken Heart," with music and lyrics by Grammy-nominee Jamie Floyd.
"When you're working on a new musical of any size, you're going to be working with a composer and a book writer. I was really interested in working with a book writer who understood the history of the region," said Kranz of Welsh-born book writer Mêlisa Annis. "It's important to have a vision when thinking of your creative team."
Kranz looked at women of this time and wondered why there hadn't been a musical made about it—so she made one.
But how could YOU make a musical?
In Kranz's case, it began with a commission, which requires an idea, some funds, and talented collaborating artists who are excited by the premise and want to work together. Kranz notes other sources, such as books, popular music and films, are helpful for inspiration. It's important to note, Kranz adds, that only 20% of Broadway musicals recoup their investment.
"You've got to have something for people all over that is easily digestible," said Kranz.
"Musicals, once they get to the Broadway level, can cost from $8.5 million to $18 million to put on."
Next, you get into the development phase; essentially, the writing of the show. The book writer and composer collaborate to write a treatment that's approved by the producer before work begins on the script, with notes being given throughout the process. At points, for the creative team and producer to "hear" the script and music, you could have any number of closed-door readings.
Once you have a complete draft of the script, you can work on changes until the official opening night on Broadway. You could do a public reading, called a backer's audition, or partner with a theater for further development. At that point, you will have engaged a director, a music director and an orchestrator.
"When the director comes in, they essentially run the artistic process, which is very important," said Kranz. "A music director and orchestrator work with the composer to create a full sound. And it's not always about the songs! They help realize a full vision."
From an observational standpoint, Kranz finds it interesting that smaller, more "arty" and dark musicals—such as Hadestown, The Band's Visit and Fun Home—are often winning Tony Awards these days.
"If you're interested in putting a show on at a high school or middle school, it's important, first, to have the proper rights," said Kranz, who suggests enlisting volunteers to help with things like costuming. "It's so important to show the community that music matters to kids."
To hear the songs, learn more about the musical's development process and watch the full edWebinar recording, click here.
Follow the musical's journey to Broadway on Instagram at @thekingswifemusical.
Written by Sarah Suydam, Staff Writer for Teach & Travel.