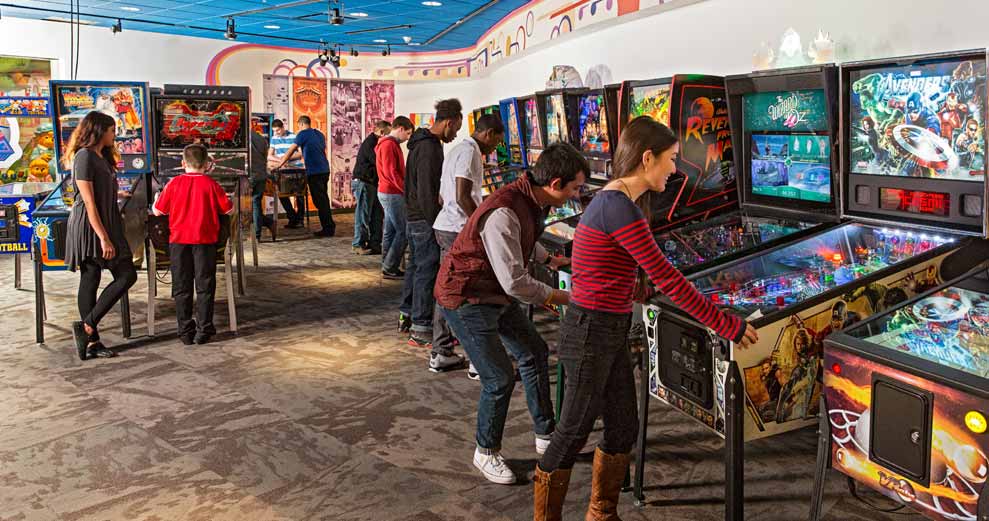 Immersive Experiences at The Strong National Museum of Play
July 25, 2018
Have you ever wanted to take a master class with a world-class musician or design your own video game? At The Strong National Museum of Play in Rochester, New York, students can do just that.
At The Strong Museum—a museum dedicated entirely to the study of play and home to the world's largest collection of play-related artifacts—students are immersed in unique tour offerings that leverage the rich arts, culture and history of the growing city of Rochester.
"There's no place in the world quite like The Strong Museum and we welcome hundreds of student groups each year from all over the world," said Karen Dodson, Tourism Sales Associate at The Strong Museum. "In addition to the uniqueness of the museum, we wanted to tap into the things that make Rochester great with our student offerings to provide the perfect balance of educational opportunities and fun."
The museum features several programs and itineraries for student groups focused on art, culture, music and technology. In the performance itinerary, students can take a master class at the renowned Eastman School of Music or visit the museum to perform in its 300-seat theater—there's even opportunities for full marching bands to perform!
The soon-to-be-released Back to the Future itinerary features an exclusive tour through the museum's comprehensive electronic games collections and a video game design class at Rochester Institute of Technology, which boasts one of the best design programs in the nation. In The Strong Museum's history itinerary, students can enjoy one of the largest living history museums in the world, see the home of social reformer Susan B. Anthony, experience a museum dedicated to film and photography, and then spend a full afternoon exploring all that The Strong has to offer.
"Where else can students learn from some of the best musicians in the world and then display their talents for hundreds of people? Or take a deep dive into technological history before putting their own math and engineering skills to work?" said Dodson.
"We can tailor learning experiences to fit any curriculum, but most importantly, our goal is to create memories that our guests will never forget."
For the full listing of student programs, visit www.museumofplay.org.
Courtesy of The Strong Museum of Play.
Photo courtesy of The Strong Museum of Play.