Active Board of Director Candidate: Beverly Coscia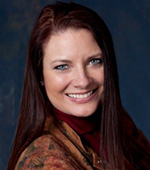 Beverly Coscia
Director of Operations, Peak Performance Tours
I believe my experience and passion for student travel is evident in my relationships with my clients, vendors, co-workers and most importantly my competitors. SYTA is a group of competitors (amazingly started because of a lawsuit), yet the competition does not define us – what does is our desire to share our travel experiences and expertise with the next generation! I would love the opportunity to use my expertise, along with the rest of the Board in continuing SYTA's mission.
Briefly describe your experience in the student travel industry, including any volunteer or leadership positions which you have held.
I would be honored to serve a full term on the SYTA Board of Directors as I feel my experience and drive could help continue steering our industry in a positive growth formal. As a firm believer in the statement "Travel Changes Young Lives For Good" I am proud to promote our Industry as a whole, along with all opportunities that our members are able to provide. As someone who has personally created, coordinated and escorted hundreds of student group trips Worldwide, I feel that my experience will provide valuable insight as we continue our forward progress as an industry. I am happy to share the vision or many or my colleagues in the industry, but respectfully differ on others, which I believe will translate into a healthy debate and positive progress when setting/changing policy.
Why do you want to serve on the SYTA Board of Directors and how will SYTA benefit if you are elected to the Board of Directors?
I believe I have a different perspective than most other operators. I am not an owner, I have been with the company from its very early days, but hold no ownership. I am heavily involved in our programs from the logistical, day to day operational side. I work extensively with our vendors (associates) and understand their needs and value to our organization. I look forward to working with both operators and associates in moving SYTA forward.
In referring to SYTA's Strategic Plan, what aspects of the plan are you most engaged in and how do you feel you can help SYTA achieve these strategic objectives?
I think a good start would be to have the membership have easy access to the Strategic Plan and its objectives so that they may comment and make suggestions.
Our focus is and should continue to be on promoting student travel safely and competitively, holding our members to our Code of Conduct, remembering our Mission Statement and educating our government on the important impact of Student Travel, educationally and financially.
What do you see as the challenges facing the student travel industry? What can SYTA do to meet those challenges?
I believe the biggest challenge we currently face is the fear of terror. Though SYTA cannot fix the actual threat! We can promote the best way to address the fear is to encourage our youth to travel and meet other people/cultures/demographics. The experience of leaving your little piece of the world and experiencing other ways is life changing. Each person touched can exponentially effect their own community. A student traveling from Georgia to DC can learn as much about themselves and their abilities as a student traveling to Haiti to build a school. Travel/Learn/Share/Repeat!
Please comment on the significance of the SYTA Youth Foundation and its role in furthering SYTA as the Voice of Student & Youth Travel?
The Foundation is a beautiful creation of our organization. We all promote travel and the benefits of it. The Foundation allows us to encourage and assist those that may not have the opportunity to experience travel. This assistance further proves the importance of SYTA and each student that travels can spread the word. SYF can also be of benefit in the perception of student travel as beneficial and altruistic, not profitable.