Associate Board of Director Candidate: Wendy Snelson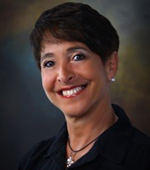 Wendy Snelson
Sales Director Youth Programs and Youth National Accounts — The Walt Disney Company
In 37 years working in tourism, my most passionate roles have involved youth programs. Helping students experience a once-in-a-lifetime travel moment, at a key time in their individual development, is truly special and separates our segment from others within the travel industry. We are so fortunate to provide these experiences every day. If I am chosen as a member of the SYTA Board of Directors, I look forward to increasing the relevance of our industry and bridging the gap between tour operators and suppliers. My experience in food and beverage, attractions and hotels, combined with experience in leading teams and developing youth-friendly program offerings, puts me in a unique position to be a voice for the interests of our associate membership. As a former SYTA Board member, treasurer of the SYTA Youth Foundation, and recipient of the SYTA Youth First award, I am excited to get back to work for our members and redouble my efforts in support of our industry's important work.
Briefly describe your experience in the student travel industry, including any volunteer or leadership positions which you have held.
I started in the hospitality industry with Marriott hotels where I held many different roles in Food and Beverage. I helped open Marriott Resorts both in North America and in Panama. I began my career at Disney in 1988 in Human Resources and Food & Beverage. In 1993, I became Sales Director for Park & Event Sales, where my team executed sales strategies for the off-site convention market. In this role, I developed relationships with many Orlando area hotels which serve both the convention and youth markets. In 2003, I transitioned to a Sales Director role in Disney Youth Programs, where my passion for youth travel flourished. In this role I have been fortunate to launch new offerings for the youth market and advocate for youth groups within our organization. I served for four years as Treasurer of the SYTA Youth Foundation (2003-2007) and was a member of the SYTA Board of Trustees (2008-2009). I earned my CSTP designation in 2009 and was deeply honored to receive the SYTA Youth First award in that same year. A change in our organizational structure took me away from tour operators in 2009, and I am excited to be back working with tour operators as of 2016.
Why do you want to serve on the SYTA Board of Directors and how will SYTA benefit if you are elected to the Board of Directors?
The Student and Youth Travel industry is unique not only in the importance of the life-changing experiences we provide to young people, but also in the strong relationships forged among our members. It is a collection of special people doing amazing work on behalf of youth, and I would be excited to contribute to the industry as a member of the SYTA Board of Directors. In 37 years in tourism, I have been fortunate to gain sales and management experience in food and beverage, hotel, and attractions. Fourteen of those years are specifically focused on program offerings for youth in theme park attractions and hotels. This breadth of experience, combined with my previous experience as a SYTA leader, affords me a unique opportunity to contribute to the future of our association. I would be honored to be a voice for my fellow associate members and continue the forward progress of our industry.
In referring to SYTA's Strategic Plan, what aspects of the plan are you most engaged in and how do you feel you can help SYTA achieve these strategic objectives?
(Objective #8) -I am extremely passionate about the research that STYA has commissioned. It is high quality and has outstanding data insights. As we chart a course for the future of student travel, it will be invaluable toward understanding trends and aligning our products and services to meet the needs of students. I would like to assist in helping the membership and other stakeholders use and understand the insights to drive future strategic plans for Student travel.
(Objective #3 SYF) – The SYTA Youth foundation is very near and dear to my heart. Having been on the board of Trustees for 4 years, I know the importance of helping students who otherwise could not afford to travel, to be included in their class trip. At the beginning of the foundation, we received few applications for assistance and had to work to find worthy candidates. As the foundation has grown, many many more students have had the opportunity to travel due to the Foundation's hard work and dedication to fundraising. SYF, through the great work of the foundation trustees, has flourished. I want to help the creative, passionate trustees to maximize their fundraising efforts thereby allowing even more travel scholarships to be awarded.
What do you see as the challenges facing the student travel industry? What can SYTA do to meet those challenges?
The current economic and political climate (both nationally and internationally), has changed youth travel behavior and deepened the need for dedicated, professional and knowledgeable travel planners. As we face a more bureaucratic and litigiously-minded school system, it is more important than ever to offer authentic, well developed travel experiences for students. I want to help SYTA be an important voice for student travel, ensure its relevancy, and elevate travel as integral to every young person's education.
Please comment on the significance of the SYTA Youth Foundation and its role in furthering SYTA as the Voice of Student & Youth Travel?
The SYTA Youth Foundation plays a significant role in helping the SYTA message to resonate externally. The SYTA Board of Directors communicates the importance of the Student Travel segment to the broader travel industry. Helping students experience a once-in-a-lifetime travel moment, at a key time in their development as an individual, is what separates our segment from other types of travel. SYF shows the world the value of student travel with a message that appeals to emotions, telling our story compellingly. If SYTA is the head, SYF is the heart, showcasing why we all believe so sincerely in the experiences we deliver.