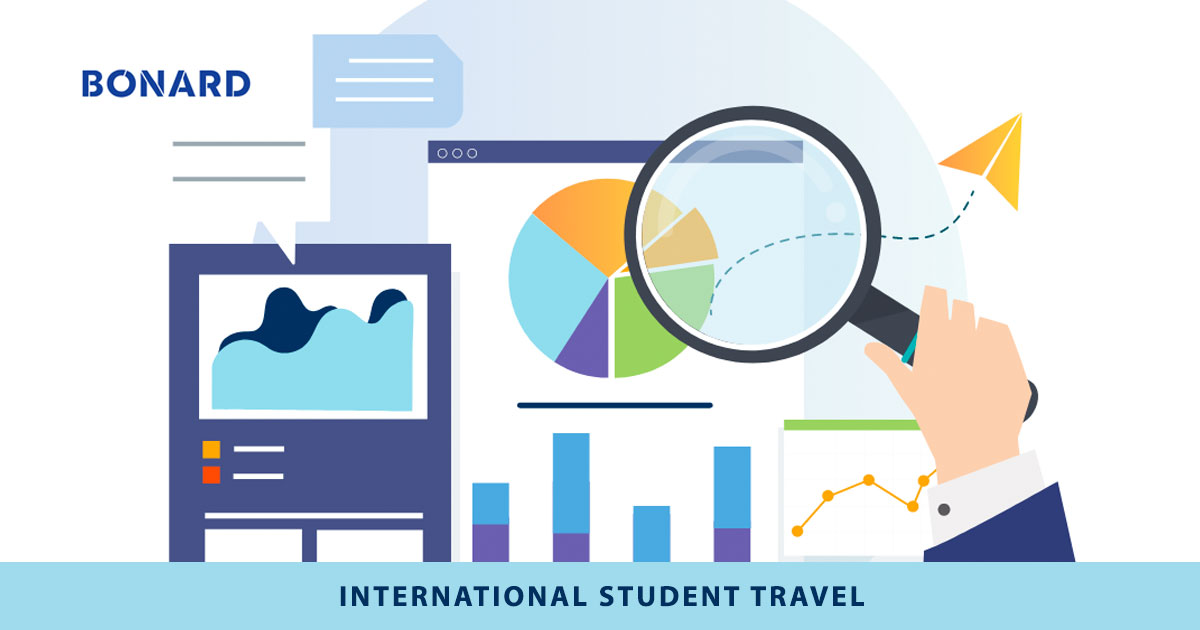 International Student Travel Barometer Update
May 17, 2021
The Student Travel Business Barometer is a collaboration between SYTA and research partner BONARD, surveying the health and activity of the student travel industry.
The barometer was created before COVID, and has remained a valuable resource in tracking and forecasting the industry's recovery. Recently, the barometer was updated with data collected from January to March 2021, surveying 96 tour operators who cumulatively move more than 1.2 million students.
Key results were reviewed in a recent presentation by Patrik Pavlacic, head of research at BONARD.
"I think it's really important to talk about our objective, which is to use the market
research component as a vehicle, bringing the industry together, connecting continents and organizations, and equipping stakeholders with relevant and reliable data to advocate on behalf of the industry," Pavlacic said. "We aim to empower individual businesses involved in student group travel by creating platforms that lead to increased engagement, knowledge sharing, and collaboration."
Here are just some of the Student Travel Business Barometer's key findings on international travel and the full report will be available on syta.org soon.
International Travel
Similarly to domestic travel, the industry predicted 3% growth in 2020 and instead saw an 84% decline.
In reaction to the pandemic, only 5% of groups traveled as planned in 2020, while 3% simply changed to a domestic destination. A vast majority of travel groups cancelled or postponed.
Compared to domestic travel, international sees smaller group sizes and longer trips, averaging 7.3 days and 36 students in 2020.
Of the trips that occurred in 2020, 19.4% of respondents went to USA and 13.7% to Canada. In Europe, Italy was the most popular at 10.1%, followed closely by the U.K. at 8.4%.
When international travel resumes, the industry expects to see demand for Canada and the U.S.A. increase significantly compared to 2019, and Ireland may get a small bump as well. However, we expect a significant decrease in trips to China and Australia.
As for recovery, operators are less optimistic for international travel than they are for domestic. Compared to 2019's international bookings, they expect to see only a 12% recovery in 2021, then an average of a 46% recovery in 2022, then reaching 77% recovery in 2023.
Latest Trends
Groups are avoiding overcrowding with nature and outdoor locations/activities.
Operators are partnering with vendors in new destinations, using fewer pre-packaged tours.
Operators are also using more customer engagement campaigns and shifting to pro-active marketing where possible.
Newsletters, video meetings, virtual tours and online advertising are all becoming more popular.
There's a clear focus on safety and technology everywhere in the industry.
We will be witnessing a gradual recovery rather than a swift return.