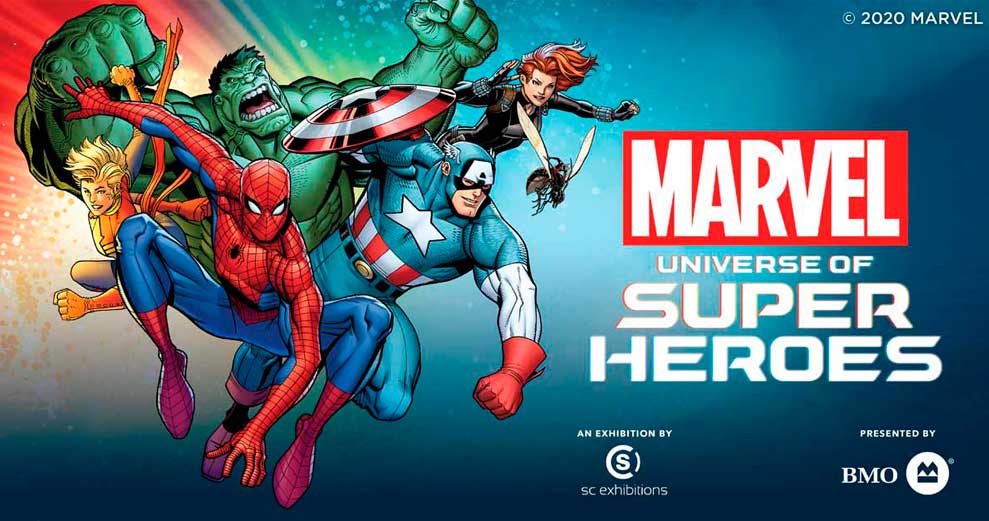 It's Time for Science
October 20, 2020
Enhance your student group's visit to the Museum of Science and Industry in Chicago with Marvel: Universe of Super Heroes—opening March 4, 2021. From eye-popping comics to big-screen blockbusters and beyond, explore more than 80 years of the Marvel Universe through some of its best-loved and most groundbreaking characters. This expansive exhibit fills two gallery spaces and features more than 300 artifacts, including some of Marvel's most iconic costumes, props, original art, and immersive set design.
With over 400,000 square feet of award-winning exhibitions and engaging experiences, there's something for every student at Museum of Science and Industry, where it's easy to get involved in the action and learn by doing.
Permanent Exhibits to Explore
With Science Storms, students observe and experiment with natural phenomena and the forces of nature. Step inside a 40-foot tornado, see lightning strike indoors or even control a tsunami wave!
The U-505 submarine, a historic World War II submarine exhibit, features interactive elements, archival media and nearly 200 artifacts showcasing the story of its capture. Students could ponder questions such:
How did U-boat technology work?
What was life like on the sub?
How was the capture kept secret?
Numbers in Nature: A Mirror Maze shows how patterns that surround us in nature form the veins of a leaf, the spiral of a nautilus, the spots on a giraffe and more. Students could navigate a giant mirror maze, then learn more about patterns in the natural world.
You! The Experience examines the complexities of the human body. Take a jog in a human-sized hamster wheel or make a 13-foot-tall 3D heart beat in time with yours.
Feeling festive?
Christmas Around the World and Holidays of Light is an annual celebration that runs mid-November through early January. Students could take in a four-story Grand Tree surrounded by a forest of more than 50 trees and displays representing holiday traditions from cultures around the world.
Learn more at Museum of Science and Industry.
Courtesy of the Museum of Science and Industry.
Photo courtesy of Museum of Science and Industry.