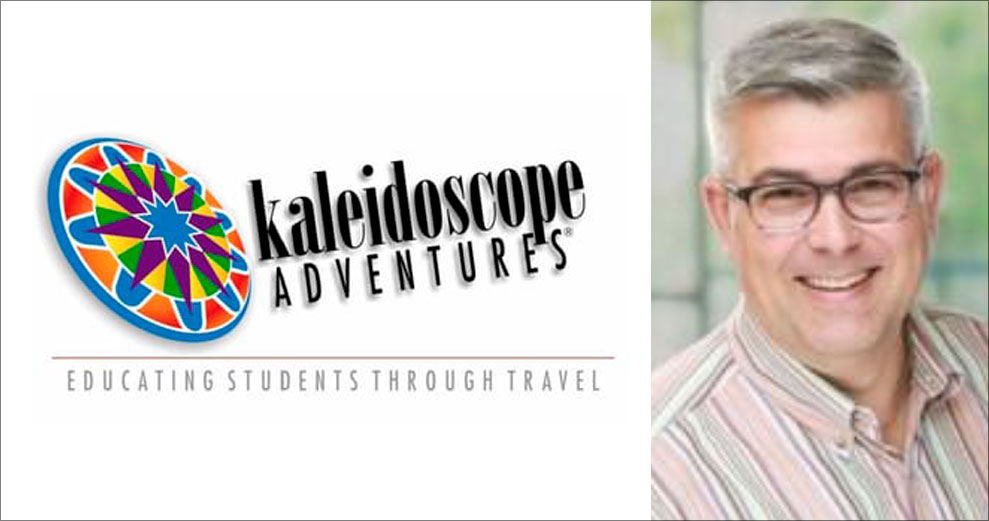 Kaleidoscope Adventures Welcomes Keith Snode as Chief Operating Officer
July 19, 2018
Kaleidoscope Adventures has announced Keith Snode as Chief Operating Officer leading daily business operations—in charge of applying innovative tactics to the customer experience and new strategies in sales and marketing.
No stranger to the travel industry, Snode has more than 22 years of experience in sales, marketing, and leadership under his belt—including having successfully managed teams in the tourism, financial and transportation industries in Michigan, Ohio and New York City. He specifically has worked both as an operator and a supplier in the tourism industry.
As Chief Operating Officer, Snode will be in charge of bringing a tighter focus on brand alignment, improving marketing and sales processes and enhancing the customer experience. Something that Kaleidoscope Adventures President & CEO, Robin Parker, expressed confidence in.
"The timing of Keith's arrival to our team is perfect as we wrap up our first 25 years of success," said Parker. "We know his diverse experience will bring a new energy and focus to our team. With his universal welcoming smile, Keith is a great fit for our culture as we look forward to our expanding future with his leadership."
Teams under Snode's leadership consistently deliver sales growth and high customer satisfaction ratings, with one former employer experiencing triple digit revenue growth during his tenure. Snode looks to continue the trend at Kaleidoscope Adventures.
"I am very excited to be returning to the student travel industry and working with such a great brand," said Snode. "The team at Kaleidoscope is wonderful and I've respected them for years. I'm looking forward to collaborating and growing together."
A leader in the student travel industry, Kaleidoscope Adventures is celebrating their 25th year of outstanding service to their customers this year and is consistently recognized as a top provider for outstanding group experiences nationwide.
Written by Sarah Suydam, Staff Writer for Teach & Travel.