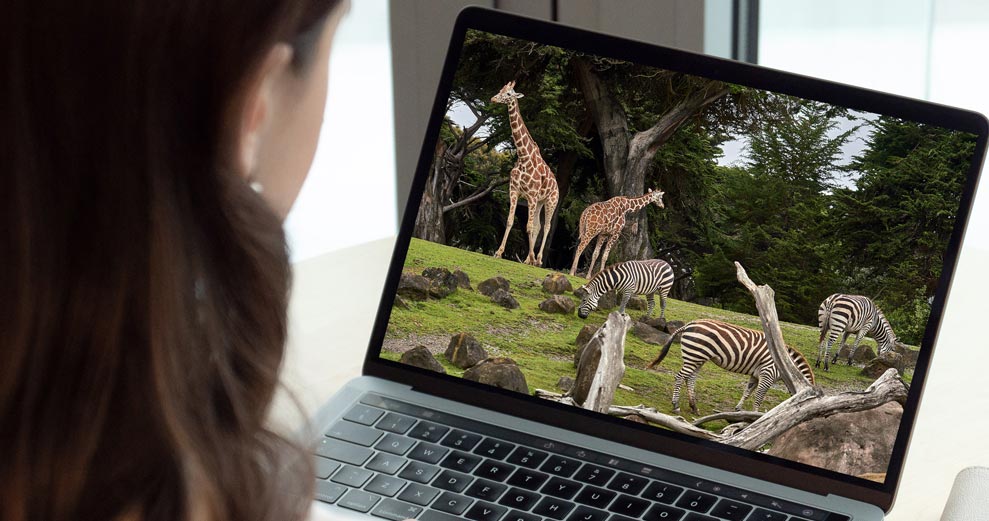 Learn About Animals from Home
August 3, 2020
Animals are one of the natural world's most intriguing and fascinating wonders. While traveling to zoos and preserves may be off the table for now, students could still view plenty of wildlife live cameras and virtual experiences to keep the learning going. Check out some of our favorites:
VANCOUVER AQUARIUM | VANCOUVER, BRITISH COLUMBIA, CANADA
From otters to jellyfish to penguins, Vancouver's aquarium in the heart of Stanley Park is home to thousands of incredible ocean species and amazing aquatic life.
SAFARI WEST | SANTA ROSA, CALIFORNIA
Safari West is bringing the safari to you, with a variety of virtual adventures available for students to enjoy. Zoom with a giraffe and other species, ask Safari West guides questions, and more.
ZOO ATLANTA | ATLANTA, GEORGIA
Watch Zoo Atlanta's panda cam and read all the panda news—updated almost weekly! Pandas are notoriously silly and clumsy, so keep an eye out for some hilarious behavior.
KATMAI NATIONAL PARK & PRESERVE | KING SALMON, ALASKA
One of the premier brown bear viewing areas in the world, Katmai National Park & Preserve has around 2,200 bears that can be regularly seen on their multiple live cams.
WARRIOR CANINE CONNECTION | BROOKEVILLE, MARYLAND
While not as exotic as penguins or pandas, these puppy cams are sure to provide some much-needed smiles and stress relief.
Written by Sarah Suydam, Staff Writer for Teach & Travel.