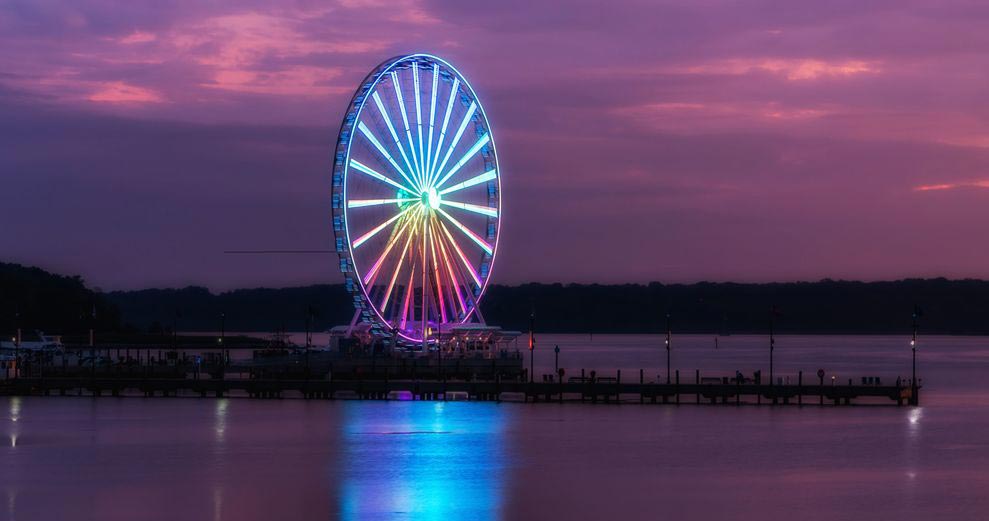 Maryland Destination Update
June 8, 2021
Maryland is open, ready and excited for student travel.
Recently, in partnership with SYTA, suppliers all around Maryland came together for a virtual Destination Update: an hour of nonstop information on just about every place you can bring students in the state.
From Baltimore to Prince George's County to Medieval Times, the update had it all. We've rounded up some highlights here, but to go in-depth on every topic, you can watch the video for yourself on SYTA's website here.
Here are the bullet points.
Frederick County
45 minutes from Gettysburg, Baltimore and D.C.
A less expensive option than places directly bordering D.C.
For food, the Carriage House Inn, a couple miles from Gettysburg, can seat well over 100 students at a time. Buffets are open and serving as well.
4th Dimension Fun is a new great evening attraction, a huge fun center working with student groups. They have escape rooms, laser tag, arcade, and meal options for groups.
The National Museum of Civil War Medicine is right downtown and is the only museum of its kind, devoted to medicine during the Civil War. It's huge, spanning three floors.
Tree Trackers is a huge outdoor ropes course with picnic areas for box lunch.
Montgomery County
Josiah Henson Museum & Park just reopened after a massive renovation. Henson was a slave in Montgomery County who ultimately found freedom in Canada, and is the inspiration for Uncle Tom's Cabin.
Woodlawn Cultural Park explores what life was like during slavery, including some Underground Railroad history. There's also a mile-long trail to walk, and next door is an adventure park.
The Button Farm in Germantown gives a hands-on experience of what life was like in the plantation.
C&O Canal is here, the 8th most-visited national park in the country.
Glen Echo, another national park, has a fabulous carousel that reopened, along with hands-on art classes.
Prince George's County
The Six Flags Amusement Park is a popular destination that's open.
The National Harbor is a waterfront district with many water activities, as well as the Capital Wheel, a 180-foot Ferris wheel soaring over the Potomac.
There are many historical sites, such as African-American history museums.
Prince George's is right by D.C., a great option for cheaper stays if you're visiting the Capital. There are even water taxes to take you from place to place.
Ocean City
"By our very nature, we are the consummate outdoor offering in Maryland. You cross over the beautiful Chesapeake Bay Bridge, and it's the largest estuary in the United States."
There are 10 miles of beautiful beach here!
Harriet Tubman Visitor Center is a new facility full of cultural and historical education.
The Delmarva Discovery Center is a trove of rural cultural samplings.
Assateague Island has gorgeous wild ponies to see.
Especially great for any students who've never seen the Atlantic Ocean.
Baltimore
Brand new motorcoach parking right downtown, highly convenient!
Newly redeveloped Public Market spaces offering dozens of vendors with large gathering spaces you can pre-book.
Cruise ships, restaurants, hotels, attractions and more are all open and ramping up capacity.
Hagerstown
Antietam National Battlefield is what many people visit for.
Over 25 historic sites and museums here in addition to the battlefield.
Lots of transportation history, including an upcoming National Road Museum and Aviation Museum, with great STEM programs for students. "Folks can take a boat ride, travel on a national road and step into the cockpit of a plane."
Art museum is free, world-class and offers great programs for students.
New cultural arts trail with about a mile of public art.
Annapolis
Capital city of Maryland.
Daily educational cruises with five large vessels that can fit up to 215 students.
Attractions
Watch the video here to learn more about these.
Naval Academy
Medieval Times
Toby's Dinner Theater
National Aquarium
Baltimore Orioles at Camden Yards
Wisp & Outdoor Adventures
B&O Railroad Museum
Maryland Zoo in Baltimore
Fort McHenry
Courtesy/press photo.