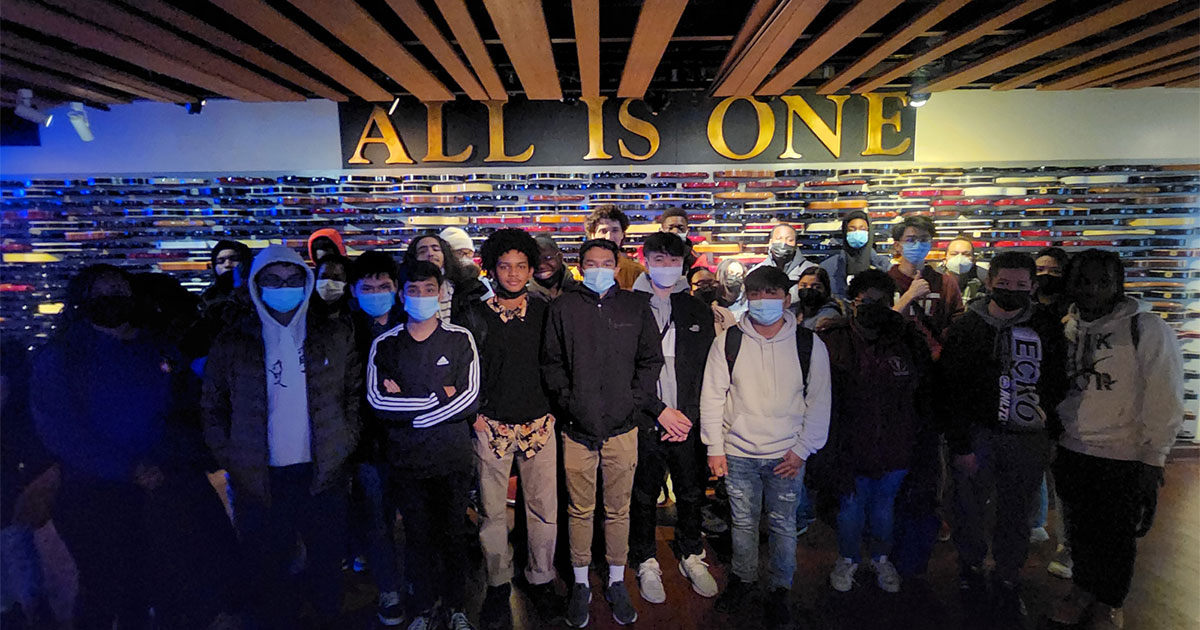 New York Students Take on Broadway
March 11, 2022
After two years, the SYTA Youth Foundation was able to host 100 students from Manhattan and Queens for Students on Broadway.
These students enjoyed lunch at the Hard Rock Cafe Times Square and saw The Lion King on Broadway, an experience made possible by Disney on Broadway donating 100 tickets to the SYTA Youth Foundation for this annual Students on Broadway program.
The goal was to give students who wouldn't normally experience Broadway a chance to see musical theater of the highest caliber. Dozens of students from both Urban Assembly Maker Academy and Flushing International High School took part, with many of them also participating in their schools' free and reduced lunch program.
This could not have happened without the support of SYF's partners, Hard Rock Café New York, Disney On Broadway, Academy Bus, and Peak Performance Tours.
Here are some thoughts for students who participated:
"For me, it was amazing, because I was happy to have the opportunity to experience the culture of New York City. It was my first Broadway show and my first time in a restaurant in Times Square. This experience inspired me to continue seeing Broadway shows. I would love to go again." — Oscar, 11th grade.
"This was my first time seeing a Broadway show and it was a great experience! The show felt real and the effects were amazing. The music was magical and fun!" — Carlos, 11th grade.
"It was great! The show made me happy because I enjoyed the costumes. I also enjoyed the food and theme at the Hard Rock Café." — Rocio, 11th grade.
"I found it interesting because the show has wonderful music and dancing. I felt amazing. What a wonderful experience!" — Yuxi, 11th grade.
"It gave me goosebumps. The show was exciting and fun. I loved it." — Xiong, 11th grade.
To learn more about SYTA Youth Foundation and how you can help underprivileged students travel, visit sytayouthfoundation.org.