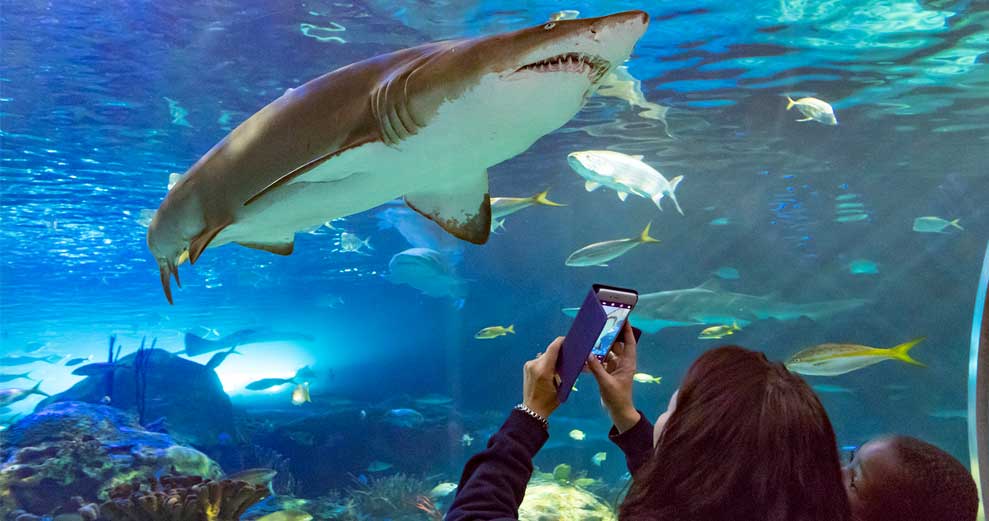 Ripley's Aquarium of Canada Designated as First Autism Certified Attraction in Canada
April 10, 2019
Ripley's Aquarium of Canada has announced that it has been designated as a Certified Autism Center by the International Board of Credentialing and Continuing Education Standards (IBCCES). After completing intensive autism sensitivity and awareness training, Ripley's Aquarium of Canada is the first attraction in Canada to receive this important designation.
Becoming a Certified Autism Center demonstrates an organization's commitment to ensuring guests with autism and sensory sensitivities have the best possible experience. As part of the certification process, Ripley's Aquarium staff underwent extensive training as well as an onsite review which involved the integration of IBCCES Sensory Guides at each exhibit to give visitors more information on sensory impacts.
"We're thrilled that Ripley's Aquarium of Canada is the first organization in the country to complete this process," said Myron Pincomb, IBCCES Board Chairman.
"Their team's dedication is unmatched, and we are so excited families will have another great option to experience together."
Autism Ontario's Family Support Coordinator, Sinthea Chowdhury agrees.
"Being the first Canadian attraction to be an Autism Certified Center means more inclusivity, sensory integration and access to an invaluable community experience. We hope to see more Canadian attractions follow suit and foster a welcoming and barrier free environment."
Additionally, Ripley's Aquarium of Canada has hosted several sensory-friendly days throughout April which offered increased lighting, a music-free environment and a quiet room for guests who require a break. These sensory days were developed in conjunction with Autism Ontario and can be enjoyed on April 28, as well as the first Sunday of the month for the remainder of 2019.
For more information, visit Ripley's Aquarium of Canada or call 416-351-FISH (3474).