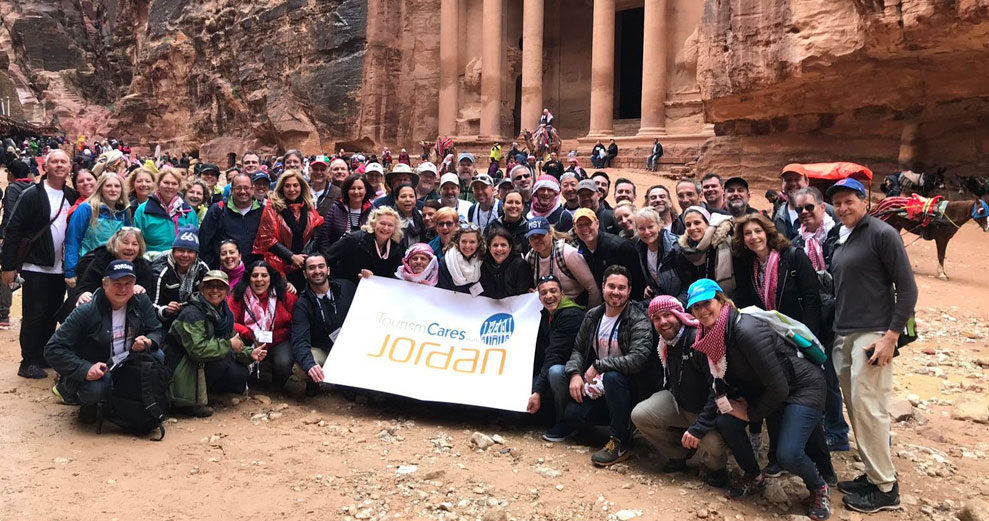 Sorting Out the Meaning of Meaningful
March 30, 2018
It's an attribute most commonly ascribed to millennials: the desire to live life with purpose and incorporate meaningful activity in work and play.
But a study conducted by Phocuswright and the industry nonprofit Tourism Cares two years ago suggests that it's not generation-specific; regardless of age, a significant segment of the population wants evidence of social impact in their travels: 48 percent said that it was either "very important" or "extremely important" that their travel spending benefit the communities they visit; 64 percent said that giving back contributed strongly to the satisfaction of their trip; and 34 percent said that commitment to social responsibility was a factor in choosing a travel company.
Given that response, one would have expected that Carnival Corporation's Fathom brand, which incorporated volunteer work and was announced the same month the study was fielded, would have had waitlists for its sailings. But Fathom didn't strike as resonant a chord as expected, and the initiative was subsequently downgraded from a dedicated ship to shore excursions.
It's not just Carnival. Industry players large and small struggle to define and present meaningful travel opportunities in their pursuit of millennials, of a corporate (and personal) sense of purpose and of profit. It's proving to be surprisingly complex work.
During the last week of February, I joined 70 industry professionals in Jordan on a program organized by Tourism Cares and the Jordan Tourism Board that brought these issues to the fore. The centerpiece for activity and discussion was the Meaningful Travel Map of Jordan, created by the two organizations. It identified a dozen activities that could add layers of purpose to a visit to the country.
Interestingly, Jordan is in a unique position to make proverbial lemonade out of lemons in this regard. Its geographic position in a tense region of the world has not been helpful to its tourism efforts, but the meaningful map identifies opportunities for positive contact with figures typically associated with negative headlines.
At the Syrian Jasmine House, 70 refugee women teach visitors soap making and crochet techniques (and sell their products). And similarly, at the Iraq Al Amir Women's Cooperative, refugees teach traditional paper making, pottery and other crafts.
Both also sell their works at on-site shops; a goal of the map is to funnel tourism dollars directly into the hands of local communities.
Travel Corporation CEO Brett Tollman, who was on the trip, was so moved by the cooperative that, on the spot, he pledged a $30,000 grant from his company and its affiliated Treadright Foundation to upgrade the crafts shop.
The grant might have been spurred in part by Tollman's emotional reaction, but he also saw the power of the experience as something that would impress guests: That evening, he got on the phone with brand leaders of Uniworld, Trafalgar and Insight to discuss incorporating visits there, as well as to look at other spots on the meaningful map for possible inclusion in the company's 2019 programs.
Tollman told me that the map project was unusual in part because it's rare for a tourist board to be proactive in creating experiences rather than leaving it to travel companies to do the job.
The long-term success of the meaningful travel map is still an unknown, but the organic nature of the effort—it identifies existing enterprises rather than creating them—may have some relevance when examining why some purpose-driven travel experiences succeed and others fall short.
The creators of Fathom worked closely with nonprofits and communities in the Dominican Republic in formulating their program, and its impact was, and continues to be, genuinely helpful, with those who participate expressing high satisfaction.
So, what ultimately defines success in travel social enterprises? I think a crucial part of the formula for a thriving, sustainable program may be, first, recognition that there is no single formula for a thriving, sustainable program.
The primary focus of Friends-International, a social enterprise in Cambodia with a $7 million budget, is to train young people in poverty-stricken communities to work in restaurants that become stopping points for guests on escorted tours. Its executive director, Sebastien Marot, told me in Jordan that it took him years of failed attempts before finding the right balance of community need and visitor demand.
And he acknowledged that, if exported to another locale, his model couldn't work without buy-in from every member of a complex social ecosystem that includes travelers, volunteers, local businesses, the broader travel industry, governments, communities, donors and schools.
Scaling an enterprise to visitor demand certainly enters into the equation—a Jordanian cooperative with a 12-person staff has less need to drive demand than a 700-plus-passenger cruise ship.
Abed al Razzaq Arabiyat, managing director of the Jordan Tourism Board, emphasized to me that the creation and communication of content is crucial to supporting social enterprises, and a map was the logical format.
Perhaps the most meaningful activity that the travel industry, as a whole, can undertake is to encourage and support tourism boards and groups like Tourism Cares to identify, for travel advisers, tour operators, cruise lines and travelers, existing local efforts that can add purposeful dimension to a trip. The demand exists. Piece by piece, it's time for a meaningful travel map of the world to come together.
Arnie Weissmann is editor-in-chief of Travel Weekly and serves on the board of directors of Tourism Cares. This article was originally published on travelweekly.com.