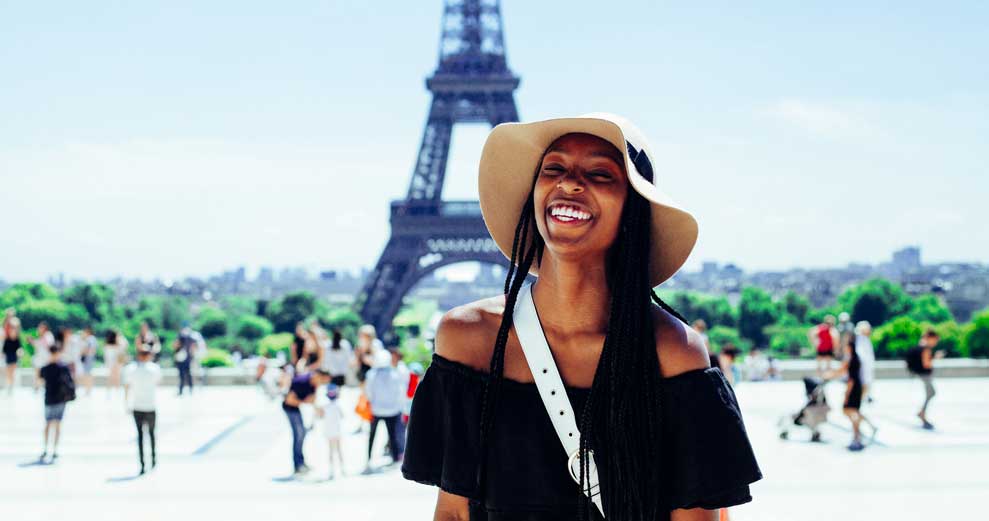 Student Group Travel – Better than Business as Usual
January 24, 2020
New Quarterly Barometer Introduced by SYTA and BONARD
January 20, 2020 – The Student and Youth Travel Association (SYTA) and international market research provider BONARD, have released initial results from the Student Travel Business Barometer, a new global quarterly survey designed to bring reliable and consistent business intelligence to international student tour operators and agencies. Among positive findings in the Barometer, new data indicates more than half of responding tour operators reported an upward trend in the average number of students taking domestic trips during their peak travel season. Contrary to the established pattern, the peak travel month has shifted from April to May.
Furthermore, 31% of tour operators reported the U.S. gaining popularity as an international student group travel destination between Q2 2018 and Q2 2019, while 52% saw demand for the U.S. remaining stable. This represents a positive development not seen in other student mobility sectors. For instance, the number of international students traveling to the U.S. to learn English or study at a university or college has been decreasing over the last three years.
Destination Popularity
Source: SYTA and BONARD, 2019
The Student Travel Business Barometer was initiated by SYTA to help members of the student travel industry forecast their business better. While the positive impact and benefits of student travel are now well-documented and recognized among governments and businesses alike, more timely data is needed to enable proactive action in a rapidly changing environment. The Barometer will be released four times a year (beginning with Q1 and Q2, 2019), equipping businesses with unique data on market trends, student preferences, and the most pressing issues in the industry.
Timely information on these changes allows tour operators to better adjust to new trends in a seasonal sector. It can also help tour operators take advantage of opportunities that arise to facilitate improved financial planning for incoming business costs each month, as well as trip portfolio.
CHANGING MARKET DYNAMICS
The Q2 Business Barometer shows that in line with the academic calendar, the average number of students traveling per tour operator increases until reaching the market cap at 2,758 students in May, before sliding into June, which traditionally marks the beginning of the low season for domestic travel.
Looking at international student group travel, May continues to be the busiest month. Although tour operators reported a drop in average student numbers for June, students generally stayed longer in their destination (7.2 days on average), deepening their learning and cultural experiences abroad.
Monthly Business Volume
Source: SYTA and BONARD, 2019
GROWTH FORECAST FOR ANOTHER QUARTER
Other findings of the Business Barometer show that during the first half of 2019, tour operators and agencies saw a positive development in terms of number of students traveling, with 54% of responding tour operators and agencies reporting increases in Q1 2019 as compared to Q1 2018. This was demonstrated even more strongly in Q2 2019, with 65% of respondents claiming better performance than in Q2 2018. Going forward, market sentiment remains positive, and 43% of tour operators anticipated growth in Q3 2019.
SAFETY & TECHNOLOGY – KEEPING UP WITH MARKET NEEDS
In order to keep abreast of the most salient trends shaping the future of student travel, each quarterly issue of the Student Travel Business Barometer is dedicated to a specific theme. Themes for Q1 and Q2 were Safety and Technology. Data collected from tour operators shows that they are recognizing a rising need for safety assurances (as claimed by 59% of respondents). Positioning safety in a broader list of priority factors considered by customers when choosing their destination, tour operators still ranked trip costs, attractiveness of a destination and trip itinerary as prevailing aspects.
In addition, while 68% of tour operators are becoming more tech-savvy in their communication with customers, 16% see value in utilizing GPS tracking for traveling students. Those respondents who did use technology for such purposes preferred mobile applications rather than wearables and other tracking devices.
If you would like to participate in the Student Travel Business Barometer or would like more information, please contact us at [email protected].
More information about the Student Travel Business Barometer can be found here: https://syta.org/student-travel-research/
For media inquiries, please contact Carylann Assante at 703-245-8089.
————————
About BONARD
BONARD (www.bonard.com) is an independent market research provider with 12 years' experience in the student travel industry. Leveraging evidence-based solutions, it assists governments, destinations, and individual providers to create bespoke strategies and policies. The company is a United Nations World Tourism Organization (UNWTO) Affiliate Member as well as a member of ESOMAR World Research.