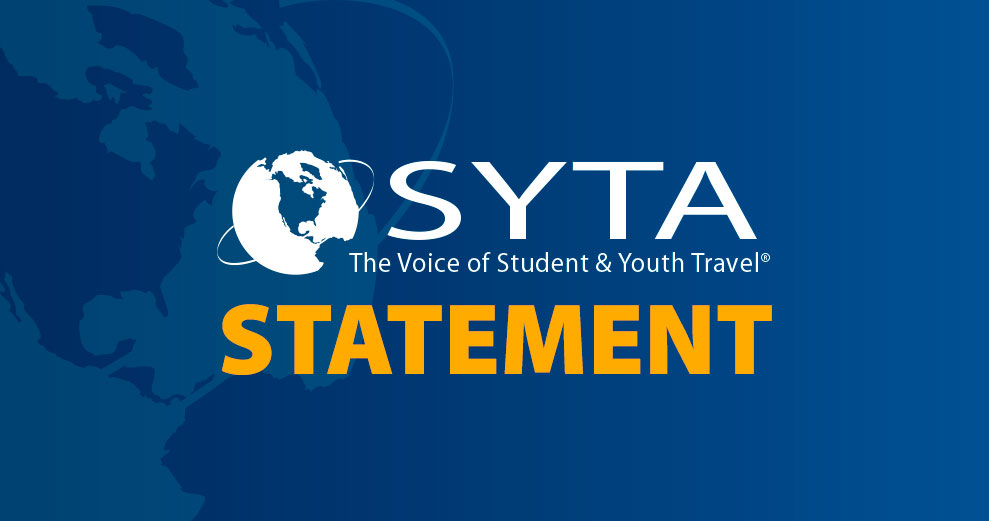 Student Travel Industry Mobilizes to Get Ohio School Kids on the Road!
May 17, 2018
Industry Contributes More than $200K to Mitigate Effects of Ohio Tour Operator Bankruptcy
What could have been a heartbreak for kids in more than 40 Ohio schools has turned into a valuable lesson for them to learn: The good folks of the tourism industry won't let them down.
When an Ohio tour operator filed for bankruptcy in late April and canceled numerous planned school trips affecting nearly 4,000 middle school students, members of the tourism industry including tour operators, motorcoach companies, attractions, museums, hotels and restaurants quickly mobilized to gather resources and raise funds totaling more than $200,000 to subsidize the affected schools and students.
"I am so proud to say that as of now, we are not aware of any Ohio kids who are unable to take their planned school trips," said Carylann Assante, executive director of the Student & Youth Travel Association (SYTA).
"SYTA, the SYTA Youth Foundation and a large number of our individual members were so disappointed that these kids were about to lose the opportunity to have a life-changing travel experience, we all came together to find every resource that we could. As a result, we have been able to ensure that the students across Ohio can still take the trips planned for Washington, D.C.; Chicago; Gettysburg, Pennsylvania; and Williamsburg, Virginia, at a reduced or minimum cost. Within days of learning about the trip cancelations, tourism companies and the destinations provided tickets to attractions, discounts on meals and transportation, volunteer services, and financial contributions that we have attempted to distribute equitably to all of the affected schools."
Assante added, "SYTA members in Ohio—and in all of the destinations where the kids are traveling—really stepped up quickly to give everything they can to help these young people have a fun, meaningful and memorable travel experience, because we so deeply believe that travel changes young lives for good."
"This support means a lot to the eighth-grade students at our middle school. Your generous donation will be used to offset the cost paid by the city school board to ensure the class trip to Washington, D.C., with no additional cost to families in our community. Students have been looking forward to this trip for three years and families have worked hard to fund-raise and save to make this trip possible." —an Ohio school principal
About the Student & Youth Travel Association (SYTA)
SYTA is the nonprofit, professional trade association dedicated to providing life-enhancing travel experiences to students and young people. This premier association seeks to foster integrity and professionalism among student and youth travel service providers and is dedicated to establishing quality and safety standards and empowering its members through advocacy, education, training and networking opportunities. For more information visit www.syta.org.
About the SYTA Youth Foundation
The SYTA Youth Foundation is the 501(c)(3) philanthropic sister organization of the Student & Youth Travel Association (SYTA). The purpose of the Foundation is to create ongoing awareness and assistance programs for the direct benefit of youth. The SYTA Youth Foundation acts as a vehicle for the many volunteer resources and funding capabilities available from SYTA members, the Student & Youth Travel Industry, the educational community and the public. For more information, visit sytayouthfoundation.org.