SYTA LIVE!

SYTA LIVE! took place on August 17, 2020. Registered attendees can access the platform by clicking here.
Please note: The live chat will not be available during the post-event interaction. To view the recording, go to the theater.
If you did not register for SYTA Live! yet, please do so here.
The recordings and resources will be available for the next 30 days.
---
Accessing SYTA Live!
Note: You must register first! Click the login button above to join the event and you will be prompted to enter your email used during registration. If you have any questions, or need assistance prior to the event, please contact [email protected].
To learn how to navigate our virtual conference, click here to watch a quick video.
For your best conference viewing experience:
we suggest you use an updated browser such as Chrome or Safari
be sure to download Zoom so you may network with virtual attendees
Don't forget to join the social media conversation surrounding the annual meeting on the SYTA Live! Facebook event or by including #SYTALIVE2020 and #SYTAStrong in all of your social posts.
---
Visit the Theatre to Access these On-Demand Videos:
Welcome and Annual Membership Meeting
Keynote Speaker and Author, Stephen Shapiro
Passing of the Gavel to incoming SYTA President
Invitation to Experience New York City in 2021
Best of Broadway
Navigate & browse all the conference rooms we have to offer:
Explore the Showcase Floor and check out the future of Virtual Showcases
Connect with colleagues in the

Networking Lounge

Check out what's happening in the Learning Lounge
---
Frequently Asked Questions (FAQs)
How do I view SYTA LIVE?
SYTA LIVE is free, however you must register. Once you register you will receive a confirmation email. Several days before the event and the day of the event you will receive a link and login information.
Do I need a Password to Login?
Instructions will be included on the login page, you will need to enter your email address and create a password.
When will recordings be available?
Recording of SYTA will be available after the conference, within 24-48 hours, and available for 30 days.
---
What Equipment/Technology Do I Need to Login to SYTA LIVE 2020?
Computer (laptop, desktop, or tablet is recommended)
Internet Connection: Wi-Fi is fine, depending on your connection. The internet connection should be able to provide a data download and upload minimum speeds of one Megabit per second (Mbps) or more, and a broadband connection is recommended. Be aware that, at any time during the virtual event, changes in internet connectivity and issues related to local availability and network speed may occur – those events are outside the control of SYTA and its technology provider.
Web Browser: The most recent version of Google Chrome is recommended, but almost all modern browsers are supported.
Audio: computer or phone speakers
Zoom: access to Zoom via computer, mobile app, or dial-in is required if you would like to network with other virtual registrants.
---
How to Connect with other Registrants
Networking 
Connect with other registrants one-on-one , share insights and aha moments during the intermission.
Your profile will be available based on your registration information.  An option will be available at login to upload your photo.
Sponsors and Virtual Showcase Floor of the Future
Support SYTA Sponsors by visiting the Showcase Floor before SYTA LIVE and during intermission.  Links to sponsor websites will be available.
Check out the interactive virtual SYTA Sponsorship booths of the future where technology connects sponsors with registrants in a unique setting.
---
Strategic Partners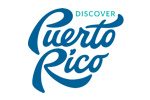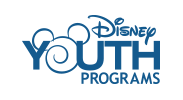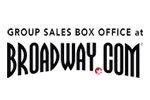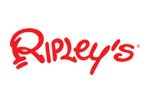 ---
Save the Date:
SYF Program |
October 6, 2020