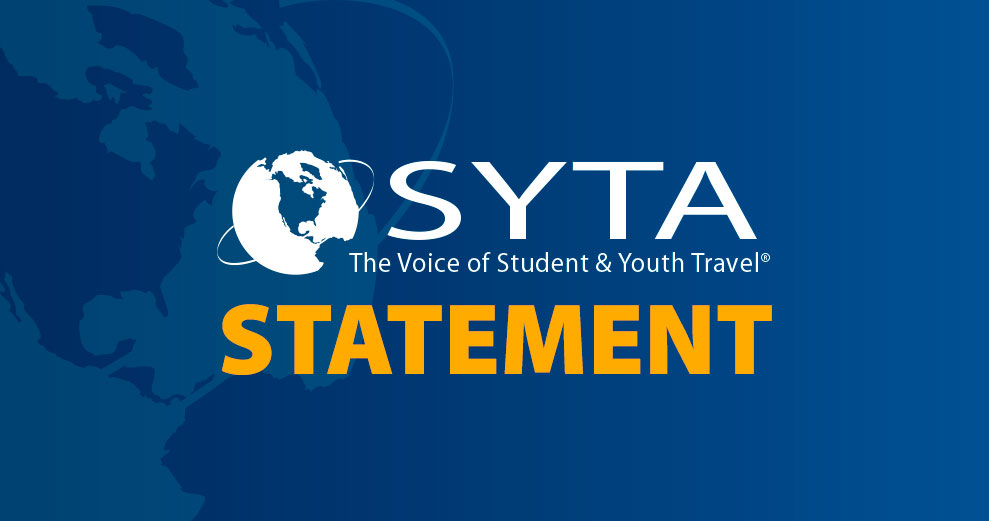 SYTA Statement on Alabama Bus Crash
March 14, 2018
I am sure many of you were upset to learn the news about the terrible bus accident yesterday. A bus carrying band students from Channelview High School in Houston fell into a 50-foot ravine in Baldwin County, Alabama, killing the driver and causing multiple injuries to other passengers.
The students and adult chaperones were returning home from a trip to Disney World, which was arranged by Green Light Group Tours, a longstanding SYTA member and a dedicated student travel operator.
Our hearts go out to the loved ones of Harry Caligone, the driver of the bus, and to the injured students and their families, some of whom are still recovering in area hospitals. We offer our prayers to them for a speedy recovery. We salute the first responders at the accident scene who acted so bravely and quickly to care for the injured.
You should also know about the actions being taken by Corey and Apryl Black, owners of Green Light Group Tours. Obviously, they are devastated by what has happened, but their first instinct was to ask how they can help the victims and families of this tragedy. Two "Green Team" members immediately traveled to Alabama to assist and comfort the injured and their families. They are currently arranging transportation home and even helping with providing shelter and clothing.
Some of you may have heard from concerned clients regarding the safety of student travel. Accidents happen, but the overwhelming majority of trips take place without incident and are wonderful learning experiences for our student travelers. Take the time to reassure them and to highlight SYTA's safety policies. Emphasize your focus on the safety measures and protocols that you employ each and every day.
I know all of you are committed to SYTA's mission to "provide life enhancing travel experiences to students and young people" and to do so by "providing the highest quality standards and creating a culture of safety for the benefit of its travelers."
As tour operators, our top priority has and always will be the safety and well-being of our student travelers. Together, let's reaffirm this commitment.
Sincerely,

Marc Reiter
President, Unique Travels & Tours
SYTA President
@SYTAPresident